---
Freeper Revelations [vanity]
Designs on the Truth ^ | 1-17-14 | Marji Wojcik


Posted on 01/17/2014 6:36:47 PM PST by marjiwoj

While perusing the latest list of Free Republic Forum links I realized how often they reveal some insightful – albeit depressing – truths about our contemporary society, especially if you just juggle the headlines around a bit. A brief page-scroll offers up a sort of cultural snapshot, providing a quick picture of present-day life in America and beyond. (And it's usually not pretty.)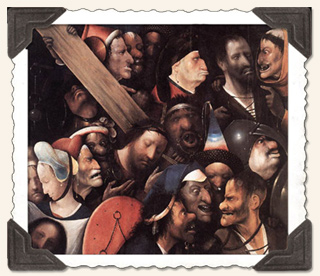 Take yesterday for instance…

As western civilization turns its collective back on God, we get news like this ~

Disgraced Ex-Preacher Says There's a Major Culture Problem in Evangelical Christianity

this ~

Church Releasing Sex Abuse Files on Chicago Clergy

and this ~

President Obama's proclamation for 'Religious Freedom Day' recognizes atheists and agnostics

Seaching elsewhere for hope, help and salvation tends to result in broken lives. So many in fact, that headlines like this ~


(Excerpt) Read more at designsonthetruth.com ...
---
TOPICS: Miscellaneous; Religion
KEYWORDS:



---
To: marjiwoj
You haven't read "Atlas Shrugged", have you?
2
posted on
01/17/2014 6:42:26 PM PST
by
gorush
(History repeats itself because human nature is static)
---
To: gorush
---
To: marjiwoj
I'm a perpetual optimist.
No matter how bad the physical world gets, it can't touch the part that matters.
4
posted on
01/17/2014 6:58:41 PM PST
by
cripplecreek
(REMEMBER THE RIVER RAISIN!)
---
To: marjiwoj
The meta data of the headlines can be a bit depressing; punctuated by the occasional light segment featuring moose, or perhaps an interesting scientific achievement; but I suppose much of history has been like this. A thin gruel with the ocational raisin.
5
posted on
01/17/2014 7:06:25 PM PST
by
Flick Lives
(Got a problem with the government? Have a complaint. Get a free IRS audit!)
---
FreeRepublic.com is powered by software copyright 2000-2008 John Robinson