---
NBC-Skelly News, February 5 1944
archive.org ^ | 2/5/44


Posted on 02/05/2014 11:58:35 AM PST by Homer_J_Simpson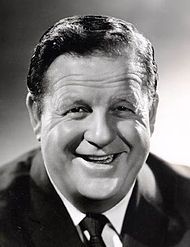 Alex Drier, NBC News
NBC-Skelly News, February 5, 1944

---
TOPICS: History
KEYWORDS: milhist; realtime; worldwarii

Free Republic University, Department of History presents

World War II Plus 70 Years: Seminar and Discussion Forum

First session: September 1, 2009. Last date to add: September 2, 2015.

Reading assignment:

New York Times

articles and the occasional radio broadcast delivered daily to students on the 70th anniversary of original publication date. (Previously posted articles can be found by searching on keyword "realtime" Or view

Homer's posting history

.)

To add this class to or drop it from your schedule notify Admissions and Records (Attn: Homer_J_Simpson) by freepmail. Those on the Realtime +/- 70 Years ping list are automatically enrolled. Course description, prerequisites and tuition information is available at the bottom of Homer's profile. Also visit our

general discussion thread.
---
To: r9etb; PzLdr; dfwgator; Paisan; From many - one.; rockinqsranch; 2banana; henkster; meandog; ...
The guy who does the farm report kind of reminds me of Paul Harvey.
Here is part of Alex Drier's Wikipedia entry:
"Born in Honolulu, Hawaii, Dreier attended Stanford University, graduating in 1939.[2] He then went into journalism, and was covering Berlin for United Press when he joined NBC in 1941. During his year in Berlin he was under surveillance by the Gestapo, and he left the city one day before the Pearl Harbor attack.
"His commentary aired on NBC on Saturdays from 1942 to 1945 and weekdays from 1951 to 1956. Known as Chicago's "Man on the Go," Dreier was the city's top TV anchor during his years on NBC-owned WNBQ-TV, serving as a news reporter and anchor. He also handled news for NBC-TV's Today on the Farm from 1960-61. He was replaced as WNBQ anchor by Floyd Kalber in 1962; he then moved to ABC owned-and-operated WBKB-TV."

2
posted on
02/05/2014 11:59:51 AM PST
by
Homer_J_Simpson
("Every nation has the government that it deserves." - Joseph de Maistre (1753-1821))
---
To: Homer_J_Simpson
I almost had forgotten about that company.
---
FreeRepublic.com is powered by software copyright 2000-2008 John Robinson