---
Family Witnesses Bigfoot Squatting Among Abandoned Detroit Homes
Cryptozoology News ^ | February 15th, 2014 | Michael Bachman


Posted on 02/19/2014 7:35:54 PM PST by DogByte6RER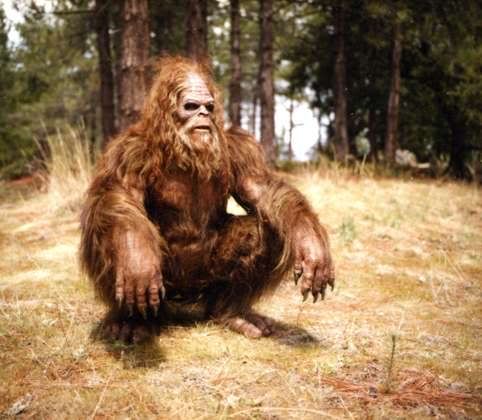 Bigfoot Living Among the Ruins of Detroit!
DETROIT (Cryptozoology News) — A family claim they saw a strange ape-like creature Thursday afternoon coming out of the window of an abandoned house on the outskirts of the desolate city.
C. Brown, his wife, and their two children said they were "driving around, looking to buy a new house", when they allegedly witnessed the unidentified beast.
"The economy has been devastating here man," Brown explained. "One day, you are living in this beautiful city with over a million and a half working people, next day all you know is all is gone…crime has gone up and life has become almost impossible to deal with here. I am one of the lucky ones still with a job."
Detroit's economy has seen a decline in the recent decades. What used to be the city of the automobile industry and prosperity has now become a crime-ridden place with the potential to become a war zone. Likewise, the once wealthy house lots are currently nothing but a sanctuary for homeless people struggling to live another day.
"All the houses and people we used to know are long gone. Our neighborhood is not a safe place for our children anymore. So we decided to go look for a new place," the man said.
His wife shares the same feelings about the city. "Ain't no place for us to live here. What for? People get shot for nothing in here. So we got in the car and went looking for a good house to move to," she told Cryptozoology News.
Reportedly, after driving for three hours and not able to find a house meeting the family standards, they decided it was time to return home.

(Excerpt) Read more at cryptozoologynews.com ...
---
TOPICS: Business/Economy; Chit/Chat; Local News; Miscellaneous; Outdoors; Weird Stuff
KEYWORDS: abandonedhomes; bigfoot; cryptids; cryptobiology; cryptozoology; democratparty; detroit; gigantopithecus; godsgravesglyphs; michigan; modernruins; neighborhood; obamanation; obamanomics; sasquatch; skunkape; squatter; squatting
---
Navigation: use the links below to view more comments.
first 1-20, 21-40, 41-55 next last
---
---
---
---
---
---
---
---
---
---
---
---
---
---
---
---
---
---
---
---
---
Navigation: use the links below to view more comments.
first 1-20, 21-40, 41-55 next last
---
---