---
CBS World News Today – March 19, 1944
archive.org ^ | 3/19/44


Posted on 03/19/2014 12:39:04 PM PDT by Homer_J_Simpson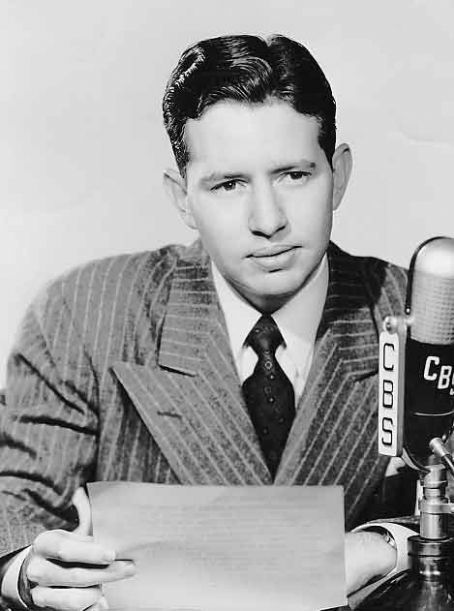 Douglas Edwards
---
TOPICS: History
KEYWORDS: milhist; realtime; worldwarii

Free Republic University, Department of History presents

World War II Plus 70 Years: Seminar and Discussion Forum

First session: September 1, 2009. Last date to add: September 2, 2015.

Reading assignment:

New York Times

articles and the occasional radio broadcast delivered daily to students on the 70th anniversary of original publication date. (Previously posted articles can be found by searching on keyword "realtime" Or view

Homer's posting history

.)

To add this class to or drop it from your schedule notify Admissions and Records (Attn: Homer_J_Simpson) by freepmail. Those on the Realtime +/- 70 Years ping list are automatically enrolled. Course description, prerequisites and tuition information is available at the bottom of Homer's profile. Also visit our

general discussion thread.
---
To: r9etb; PzLdr; dfwgator; Paisan; From many - one.; rockinqsranch; 2banana; henkster; meandog; ...
In today's news -
Winston Burdette, Algiers, with the situation in Cassino and France's political future.
Charles Collingwood (see following reply), London, interviews two U.S. soldiers who captured a downed German flier. This is said to be the first time Americans have captured a German in the north European theater.
Don Pryor, Washington, on the draft, food prospects in the U.S. and Lend-Lease. Later in the broadcast he interviews Sandor Klein, an artist who went ashore on Namur with the Marines.
Webley Edwards, Pearl Harbor, on the campaign to bomb Japanese bases all over the Pacific.
Douglas Edwards, New York, covers the eastern and Burma fronts.
Glenn Stadler, Madrid, talks about the Atlantic Wall.
Bill Slocum Jr., New York, interviews Mel Most, AP reporter, about his recent experiences as an internee in Baden-Baden, Germany. The morale of Germans is discussed.
To listen to the news click here.

2
posted on
03/19/2014 12:40:08 PM PDT
by
Homer_J_Simpson
("Every nation has the government that it deserves." - Joseph de Maistre (1753-1821))
---
To: Homer_J_Simpson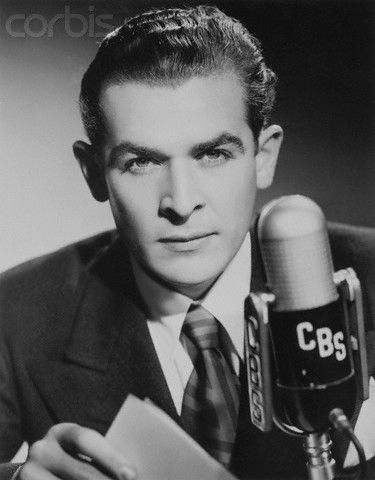 Charles Collingwood
From Wikipedia:
"Born in Three Rivers, Michigan, Collingwood graduated from Deep Springs College and Cornell University and in 1939 received a Rhodes Scholarship to study at Oxford University. After working in London for United Press, Collingwood was hired by Edward R. Murrow during the Second World War (one of Murrow's Boys) and quickly became known as an urbane and spontaneously eloquent on-air journalist. He was part of a group of early television journalists that included Walter Cronkite, Eric Sevareid, and Murrow himself."

3
posted on
03/19/2014 12:40:58 PM PDT
by
Homer_J_Simpson
("Every nation has the government that it deserves." - Joseph de Maistre (1753-1821))
---
FreeRepublic.com is powered by software copyright 2000-2008 John Robinson