---
To: Homer_J_Simpson
The first excerpt below is continued from March 15. The second is continued from March 13.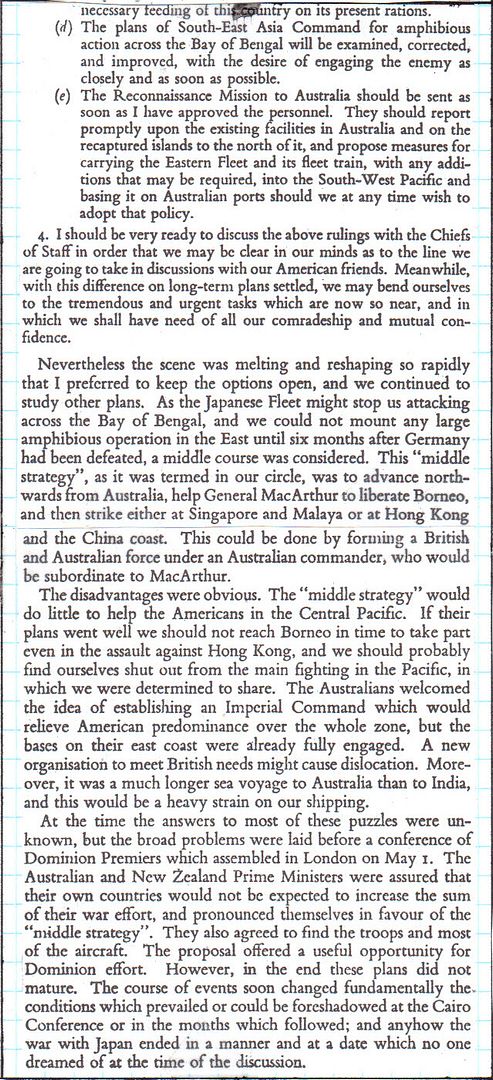 Winston S. Churchill, Closing the Ring

4
posted on
03/20/2014 4:40:09 AM PDT
by
Homer_J_Simpson
("Every nation has the government that it deserves." - Joseph de Maistre (1753-1821))
---
To: r9etb; PzLdr; dfwgator; Paisan; From many - one.; rockinqsranch; 2banana; henkster; meandog; ...
Dniester Crossed (Lawrence) – 2-3
Allies Soon Wipe Out Most of Enemy Gains at Cassino (Sulzberger) – 3-4
War News Summarized – 4
Japanese Launch Big Push at India – 5
5 British Sloops Sink 6 U-Boats in Record 20-Day Bag in Atlantic (by Gene Currivan, first-time contributor) – 6
Admiralties Won as Lorengau Falls (Kluckhohn) – 6
Our Army Leadership (Baldwin) – 7
The Texts of the Day's Communiques on the War – 8-10
Mannerheim Cites Danger to Finland – 10
U.S. Fliers Hailed by German Expert – 10

5
posted on
03/20/2014 4:41:00 AM PDT
by
Homer_J_Simpson
("Every nation has the government that it deserves." - Joseph de Maistre (1753-1821))
---
FreeRepublic.com is powered by software copyright 2000-2008 John Robinson