---
A Dog Is Invited to Vote in the European Parliament Elections ... Norton, England
Yahoo! News ^ | April 14, 2014 | Charlene Sakoda


Posted on 04/15/2014 7:02:02 PM PDT by DogByte6RER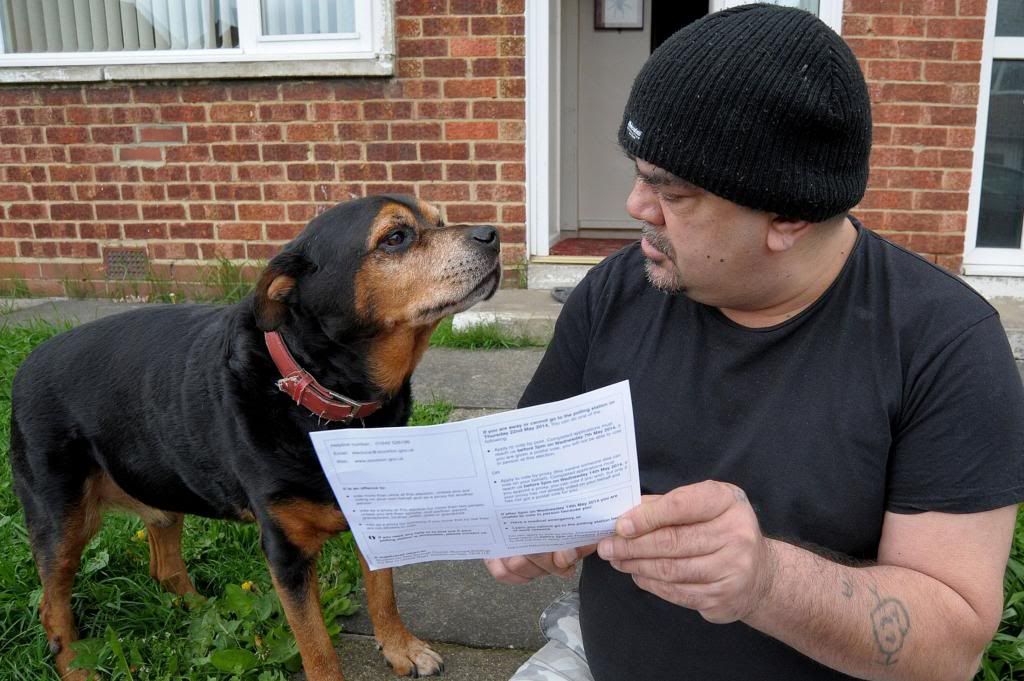 A dog is invited to vote in the European Parliament elections
Zeus, an eight-year-old Rottweiler mix, was sent a polling card to vote in the upcoming elections for the European Parliament. The pup belongs to RussellHoyle of Norton, a village in north east England. Hoyle told The Evening Gazette, "I can remember when the people came round to do the census. I remember saying 'There is myself and my wife. My son is not old enough to vote. We have got Zeus living here as well and he is 63 in dog years.'
When the polling card addressed to 'Zeus Hoyle' arrived, Russell said, "I had to do a double take." Poll cards are sent to UK voters on the electoral register and contain the voter's electoral register number and information about where and when to vote.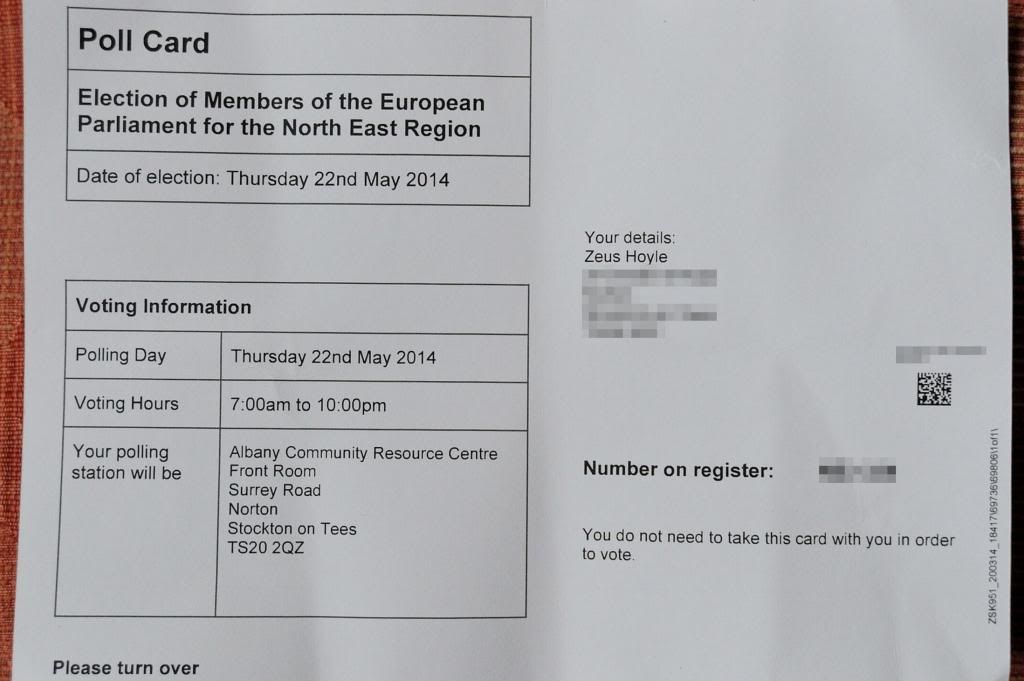 (Excerpt) Read more at news.yahoo.com ...
---
TOPICS: Chit/Chat; Local News; Miscellaneous; Pets/Animals; Weird Stuff
KEYWORDS: canine; doggieping; dogs; england; europeanparliament; k9; unitedkingdom; vote
---
---
---
---
---
---