---
Rat Crime: Boys Hurt by Razor Blades Planted in Park (San Diego)
Fox 5 San Diego ^ | May 1, 2014 | Fox 5 San Diego


Posted on 05/01/2014 7:32:11 PM PDT by DogByte6RER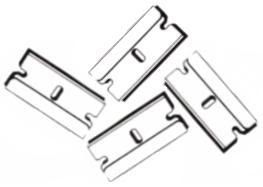 Boys hurt by razor blades planted in park
SAN DIEGO – More than a dozen razors were discovered planted in the grass at a children's playground near Mission Bay after two brothers slashed their feet Wednesday, police said.
San Diego police received a call from a parent around 7 p.m. stating that her sons, ages 7 and 15, were cut by razors at Bonita Cove in Mission Bay Drive. One boy suffered minor injures that required stitches.
"Paramedics were able to pull the razor blade out [of the 7-year-old boy's foot]," SDPD Lt. Paul Phillips said.
Investigators using metal detectors found 20 razor blades "planted" in the children's play area , Officer Dino Delimitros said.

(Excerpt) Read more at fox5sandiego.com ...
---
TOPICS: Chit/Chat; Local News; Miscellaneous; Outdoors; Weird Stuff
KEYWORDS: boobytrap; california; leftcoast; psychopathy; ratcrime; razorblades; sandiego; sick; sicko
---
---
---
---
---
---
---
---
---
---