---
***THE OFFICIAL FRIDAY SILLINESS THREAD***
TWITTER = #HillaryIsPoor ^
Posted on 06/13/2014 5:43:17 AM PDT by Lucky9teen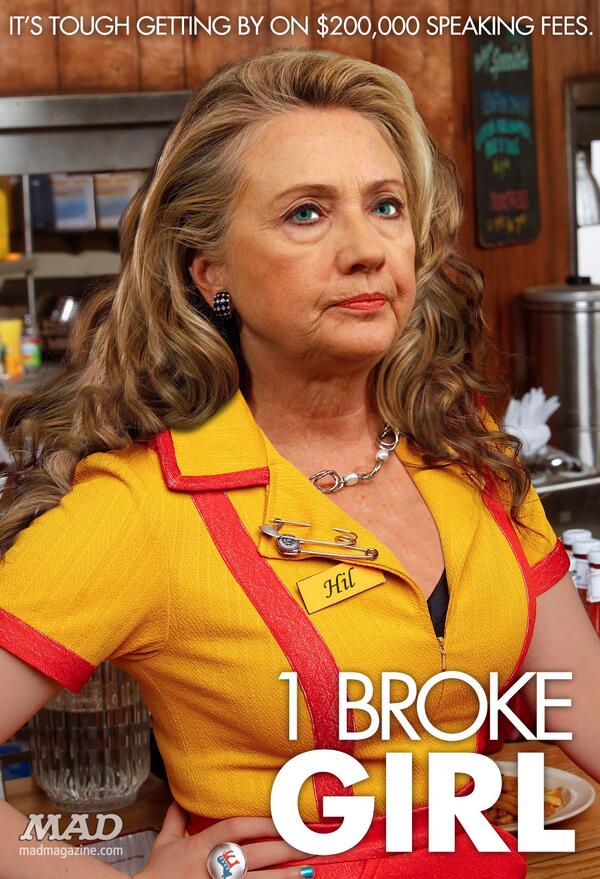 On Tuesday morning, Hillary Clinton kicked off her book tour promoting new release "Hard Choices", Hillary's "I'm running for President" tome that is all the buzz this week. One of the first folks in line for a signed copy was Maggie Haberman of Politico, who tweeted the list of guidelines handed out by handlers for those waiting in line. Haberman tweeted a picture of those rules.
Page 2 is critical:
Just looking through the chapters in this book. (Hat tip to
Yaelle
)
Hard Decisions
Chapter One: Why Not Lie, If It Gets Nixon Impeached?
Chapter Two: Come On, Everyone Lies About Real Estate
Chapter Three: Achieve It Myself, Or Hitch my Wagon To A Strong Man?
Chapter Four: Ignore the Other Women, Or Threaten Their Lives and Pets?
Chapter Five: Loving the South, and Some People Do Need Killing
Chapter Six: I Did Bake Cookies Once, Come on!
Chapter Seven: Which Law Partner's Sperm To Choose?
Chapter Eight: Law Records Are Living Breathing Documents
Chapter Nine: Silencing Flowers or Holding Hands on 60 Minutes?
Chapter Ten: Is The Oval Office Half Mine, Or Not?
Chapter Eleven: Vince Gotta Go
Chapter Twelve: Has Linda Tripp Ruined My Life?
Chapter Thirteen: Threatening Women and Pets Is The Best Choice
Chapter Fourteen: God (or someone) Rewards Those Who Trick Orthodox Jews
Chapter Fifteen: If I Can Make It There
Chapter Sixteen: Can't Live In Chappequa, Who Was I Kidding?
Chapter Seventeen: Thank You, Rush Limbaugh
Chapter Eighteen: We Two Queers Race For Nomination
Chapter Nineteen: Consoling Myself At State
Chapter Twenty: Keep Up Appearances on Road or Let It All Hang?
Chapter Twenty-One: Hate Boss or Job More? Can't Decide.
Chapter Twenty-Two: Was I Supposed To Protect These Stupid Ambassadors?
Chapter Twenty-Three: Stick With Tired Excuses, or Come Up With Novel New Tech Ones?
Chapter Twenty-Five: Facelift, New Book, or Both?
Chapter Twenty-Six: What A Difference I Have Made
And Twitter was all aflutter with #HillaryIsSoPoor (see link above)
#HillaryIsSoPoor all of her political offices have been hand-me-downs.
#HillaryIsSoPoor in the bank account, in her attire, in her decision making, in the sack....the list goes on.
#HillaryIsSoPoor She had to find a part-time job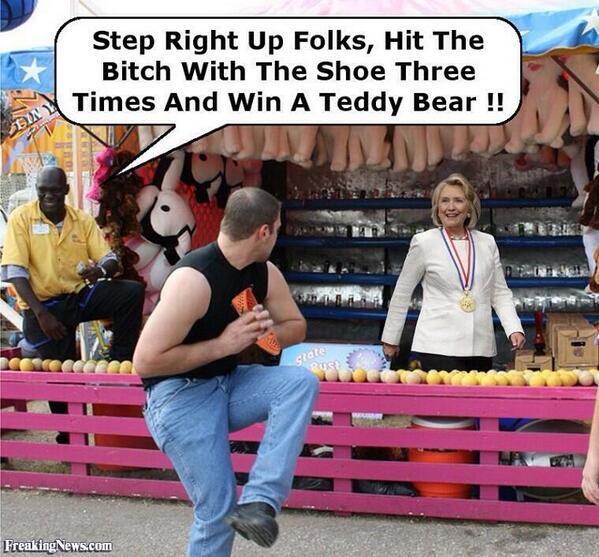 #HillaryIsSoPoor her campaign call center is at a register in dudes franchise.

#HillaryIsSoPoor she had to steal her book design

---
TOPICS: Humor
KEYWORDS: friday13th; hillary; ofst; silliness
---
Navigation: use the links below to view more comments.
first 1-20, 21-40, 41-60, 61-80 ... 101-112 next last
---
---
---
---
---
---
---
---
---
---
---
---
---
---
---
---
---
---
---
---
---
Navigation: use the links below to view more comments.
first 1-20, 21-40, 41-60, 61-80 ... 101-112 next last
---
---