---
Dames (1934) – "Beautiful Girls" (Busby Berkeley number)
Youtube ^ | 3/21/2017 | Warner Archive Instant


Posted on 05/28/2019 8:13:42 PM PDT by simpson96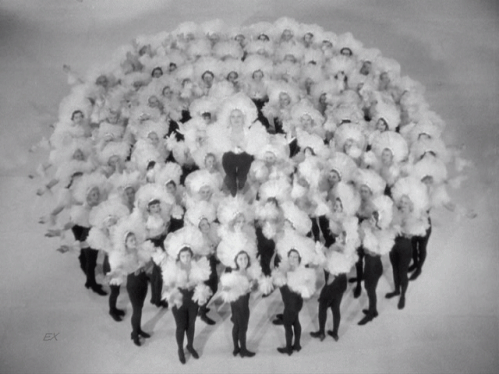 Dames (1934) Directed By Ray Enright & Busby Berkely.
Starring Dick Powell, Joan Blondell, Ruby Keeler.
(Excerpt) Read more at youtube.com ...
---
TOPICS: TV/Movies
KEYWORDS: cinema; movies; musicals



---
To: simpson96
I saw "Dames," along with just about every other Busby Berkeley film in the old Vagabond Theater in Los Angeles, on Wilshire Blvd. near MacArthur Park.
My favorite Busby Berkeley musicals are "Fashions of 1934" and "Gold Diggers of 1933."

---
To: simpson96
This tune was also introduced in "Dames." Today, the best-known version is the one from 1959 by the Flamingos. The complete production number from the movie doesn't seem to be available from Youtube, so here is one of the bestselling pop recordings.
I Only Have Eyes for You--Eddie Duchin & His Orchestra (1934)

---
To: Fiji Hill
I fell in love with these musicals back in 1961 Carlsbad NM when there was no network TV in town,so they showed lots of these old movies every night.
Still love to watch them.
4
posted on
05/28/2019 9:04:03 PM PDT
by
Ruy Dias de Bivar
( Three days in FB prison for this...'What was "IT"? A DNA XX or a DNA XY?')
---
To: simpson96
Soon this will be gone. All art will be state art. It's true.
5
posted on
05/28/2019 9:18:33 PM PDT
by
coaster123
(Men: Standard American handshake. Women: Curtsy.)
---
FreeRepublic.com is powered by software copyright 2000-2008 John Robinson