---
To: Viking2002
Here's what ya need for introducing Mosins to people (like me!) who don't care for heavy recoil. czech practice ammo. good stuff. I use it in the carbines. Shoot all day. And these guys have the fastest shipping ever.
"42x12 round boxes of 7.62x54R Czech Surplus Hollow Core Short Range ammo packed in a .50 cal ammo can. This ammo has very low recoil in the Mosin Nagant, it feels like shooing a 22 Mag. Ideal for youth shooting, or training where reduced recoil is desired, very accurate to about 200 yards. Everyone who loves shooting Mosins needs a case of this ammo in their stock. "
http://www.sgammo.com/product/surplus/504-rds-762x54r-czech-46-grain-no-recoil-training-ammo-repacked-50-cal-can
29
posted on
06/26/2012 7:24:02 PM PDT
by
dynachrome
("Our forefathers didn't bury their guns. They buried those that tried to take them.")
---
To: dynachrome
46 grain?
Seriously, it might be worth a try, to sight it in, at least. I won't care about recoil if a gaggle of savages starts running wild in my neighborhood. (And we have one that is so brain-fried, he'd be the one to do it.) I want to instill the fear of God in the rest when the first one gets bisected at the end of a belching tunnel of flame. Besides, I've got so many little creaks and pops in my carcass anymore, I'd probably not even notice it the next day if I had to snap off that many rounds. I have to down a couple of Advil before I even leave the house most mornings.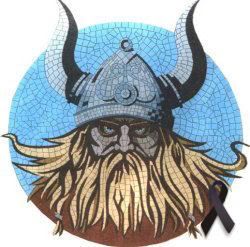 "As democracy is perfected, the office represents, more and more closely, the inner soul of the people. We move toward a lofty ideal. On some great and glorious day the plain folks of the land will reach their hearts desire at last, and the White House will be adorned by a downright moron."
--H.L. Mencken, The Baltimore Evening Sun, July 26, 1920
31
posted on
06/26/2012 7:45:33 PM PDT
by
Viking2002
("If you're gonna hang out in places like this, wear a badge on your didey.")
---
To: dynachrome
Ak's or SKS rifles have fairly light recoil and you can add butt pads to absorb more. Plentiful ammo. But nobody should be without a good shotgun. Get a mossberg maverick 88. As good as their 500/590s but a couple hundred less.
38
posted on
06/26/2012 9:01:30 PM PDT
by
Secret Agent Man
(I can neither confirm or deny that; even if I could, I couldn't - it's classified.)
---
FreeRepublic.com is powered by software copyright 2000-2008 John Robinson