---
To: 2ndDivisionVet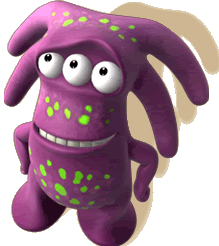 i am RAT... hear me SQUEAL!!!
12
posted on
03/23/2013 7:36:41 PM PDT
by
Chode
(Stand UP and Be Counted, or line up and be numbered - *DTOM* -ww- NO Pity for the LAZY)
---
To: Chode
she behaves as one who is brain damaged.
how did she get that brain clot?
queer, is it not?
toast is the word.
Kerry and Al Gore will slug it out with a few other bench warmers.
this one in the picture is a drooler for some reason.
pity she had such promise.

43
posted on
03/24/2013 1:49:13 AM PDT
by
urbanpovertylawcenter
(where the law and poverty collide in an urban setting and sparks fly)
---
To: Chode
This shrieking harridan wants to be president? Does America really want these two a-holes in The White House again? I mean we all know don't we that Goldilocks here as president is just a third term for Bill, right?

45
posted on
03/24/2013 2:21:23 AM PDT
by
jmacusa
(Political correctness is cultural Marxism. I'm not a Marxist.)
---
FreeRepublic.com is powered by software copyright 2000-2008 John Robinson