---
To: Chode
People keep saying that but I don't know what that is!!!!! Helperz, prease!
---
To: StevenCrowder; Chode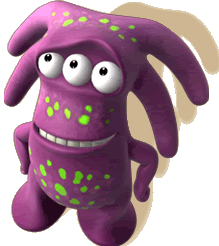 make a text file called pinglist, then type in user names seperated by a ";" like this: StevenCrowder; Chode and save the file (SEE ABOVE WHERE IT SAYS TO: StevenCrowder; Chode)
when you make a new thread, in the Top Box of the FIRST post where it says "To:" copy and paste the list from the pinglist text file, every name in that box will get a notice that you made a new thread or comment and then will come and read the thread and or post to it
from then on, as people tell you they want to be added to your pinglist, open the pinglist text file, and add their screen name and save and close the file.
it will grow over time, that way the people that want to read your stuff will be alerted/notified every time you post
i'm happy to help any way i can

22
posted on
06/06/2013 7:10:39 PM PDT
by
Chode
(Stand UP and Be Counted, or line up and be numbered - *DTOM* -ww- NO Pity for the LAZY)
---
FreeRepublic.com is powered by software copyright 2000-2008 John Robinson