---
To: Pan_Yans Wife; fat city; freedom44; Tamsey; Grampa Dave; PhiKapMom; McGavin999; Hinoki Cypress; ...
Join Us At Today's Iranian Alert Thread – The Most Underreported Story Of The Year!
"If you want on or off this Iran ping list, Freepmail
DoctorZin"
2
posted on
12/17/2003 12:03:34 AM PST
by
DoctorZIn
(Until they are free, we shall all be Iranians!)
---
To: DoctorZIn
N. KOREA SHARPLY INCREASES MISSILES SALES TO MIDEAST
Middle East Newsline
London, UK
17th Dec, 03
LONDON [MENL] -- North Korea was said to have delivered 400 ballistic missiles to clients in the Middle East and sharply increased sales over the last year.
The South Korean Defense Ministry told parliament in a report that Pyongyang delivered 400 Scud-class missiles to a range of Middle East countries since 1985. The report said the missile export constituted the largest source of hard currency for the Stalinist regime.
The report said the best clients of North Korea were Iran, Iraq, Syria and Yemen. The report did not say how much Pyongyang earned from the exports. But the Yonhap News Agency said the figure was $110 million.
"Since the middle of the 1980s, North Korea has exported 400-odd Scud missiles along with missile-related parts to the Middle East region," Defense Ministry spokesman Kim Ki-Beom, quoting the report, said.
http://www.menewsline.com/stories/2003/december/12_17_3.html
3
posted on
12/17/2003 1:24:32 AM PST
by
F14 Pilot
(A wise man changes his mind, a fool never does.)
---
To: DoctorZIn
Bump!

---
To: DoctorZIn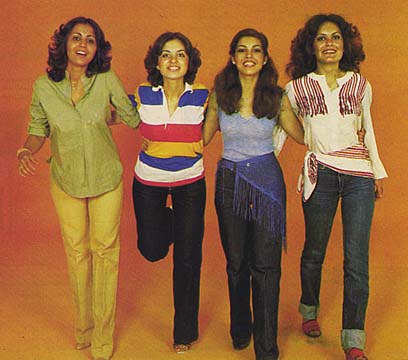 Miss Iran nominees, 1978
From left: Roxana Vali, Zazila Alasti, Elahe Noruz Nasseri, Taraneh Kaysar.
---
FreeRepublic.com is powered by software copyright 2000-2008 John Robinson