---
To: NYer; trussell; SheLion; Salem
Would you consider pinging your lists for help?
~~~~~~~~~~~~~~~~~~~~~~~~~~~~~~~~~~~~~~~~~~~~~~~~~~~
Today I went to visit the military hospital here in the Green Zone. Yesterday my boss (a Marine) had gone to visit some of the Marines brought here from the Fallujah fighting. When he asked one of the wounded Marines if there was anything he could get for him, the Marine requested a razor so he could shave and be within standards again before he was discharged from the hospital. My boss also found that the hospital basically was lacking phones for the patients to be able to call home and talk with their loved ones. I think they only had one that the chaplain carried with him and let the patients use when visiting them. We were able to scrounge up a few razors and got a couple of our cell phones signed over to the ward. I took the items back today along with some candy folks gave me and spent some time talking with the patients.

Afterwards, I talked with the ward personnel and they gave me a list of items they can always use. Our hospital is the largest surgical hospital here in Iraq so most of the patients are evac'd here for their initial care until they can be stabilized and evac'd to Germany or returned to duty (although it is not a big hospital-more like a clinic sized unit).

Of course most of the wounded come in with only what they were wearing in most cases. As such, they don't have things like toothbrushes, etc. A lot of you are always asking if there is anything you can send me. There really isn't anything I need, but these folks could use some things for the wounded. It really is humbling when you think about these young men and women who have been wounded, some of them terribly, and they are really excited about getting a razor or some chocolate candy. So, following is the list of things the ward personnel said they could really use for their patients.

On the hygiene items (toothpaste, shampoo, etc.), they are interested in the travel size products because the wounded are normally only here for a short period of time before they are transferred out to bigger hospitals that have better supplies of these items, or back to their units where they have access to their stuff. If you would like to donate any of these things (or start a drive for these things) just mail them to me. My office will sort the items and make sure they get to the hospital. If you would like to send food items, we'll need individually wrapped or single serving items. And, chocolate is okay if it's mailed soon before it gets too hot (but to tell the truth, we've been known to lick it off the wrapper when we want it bad enough!).

Razors
Shaving Cream
Toothbrushes
Toothpaste
Dental Floss
Mouthwash
Soap
Shampoo
Feminine Hygiene Products
Underclothes (male and female)-okay this may sound like a strange item, but remember they normally only come in with the stuff they are wearing and normally those are ruined
Slippers/FlipFlop type of things (in large sizes-apparently the things on the local economy are pretty small)
Hospital PJs
Candy
Crackers
Snack Items
Anything else you can think of



Additionally, we like to go out and give our young Marines pulling post duty candy/cookies, so we can always use that type of stuff. We had a great time delivering our Easter candy stash Sunday and we left a lot of Marines grinning from ear to ear.

* * * * * * *



30
posted on
04/21/2004 3:57:48 PM PDT
by
netmilsmom
(Laz, where are you? Are you ok?)
---
To: netmilsmom; *prayer_list; 68-69TonkinGulfYatchClub; Accountable One; AKA Elena; Alabama_Wild_Man; ..
Prayer ping, and call for help post 30.

Please post your replies to Brad's Gramma

netmilsmom, Thank you for the ping.

Blessings,
Trussell


If you want on or off my prayer ping list, please let me know. All requests happily honored.

36
posted on
04/21/2004 4:45:42 PM PDT
by
trussell
(Member: Viking Kitty Society; Member: Troll Patrol...)
---
To: netmilsmom; Brad's Gramma; SJackson; yonif; Simcha7; American in Israel; spectacularbid2003; ...
Hey, All, if you have the time and resources, this is another real world, tangible way to help the men and women of the US Armed Forces in theater, Iraq. Prayer is important; aggressively contending with terrorist sympathizers and aiders and abettors here in the American political arenas is important. But boxing up and shipping them the comforts of home we take advantage of every day is important, too.

FReepmail Brad's Gramma for private information and check in at the Freepr Canteen.

---
AMERICA AT WARAt Salem the Soldier's Homepage ~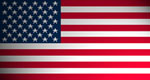 38
posted on
04/21/2004 5:12:55 PM PDT
by
Salem
(FREE REPUBLIC - Fighting to win within the Arena of the War of Ideas! So get in the fight!)
---
To: netmilsmom
Before last Christmas, I tried to get a Marine's address. None were available, so I had two men and one female from the 101st Airborne.
You can send me one Marine's name and address. I still have U.S. Postal Priority boxes - took me three tries to get the right size - too late, I didn't see the freeper post telling us to take the box to the store to make sure things fit.

---
To: netmilsmom
Tell me who I can send a check to in Email. I am involved with a lot of similar things locally but I'd like to help yall too.

86
posted on
04/22/2004 4:30:42 AM PDT
by
Conspiracy Guy
(Believe nothing you hear and half of what you see.)
---
FreeRepublic.com is powered by software copyright 2000-2008 John Robinson