---
To: wagglebee
"Not even the foulest atrocities of Adolf Hitler ever shocked me so badly as these [Abu Ghraib] photographs did."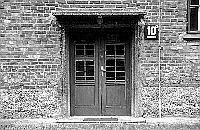 Block 10 Medical experimentation block, Auschwitz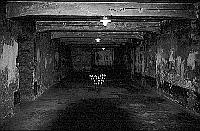 Gas chamber, Auschwitz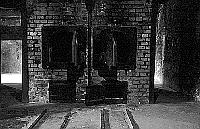 Crematorium, Auschwitz
Photos courtesy http://www.photo-exhibits.com/europe/poland/auschwitz_I_main_camp_photos/auschwitz_I__black_white_photographs.html

13
posted on
05/24/2004 7:36:56 PM PDT
by
Texas Eagle
(If it wasn't for double-standards, Liberals would have no standards at all)
---
To: Texas Eagle
Good pics - but I remember seeing pics with stacks and stacks of bones and those of the emaciated prisoners.
Apparently Thompson does not remember those.
---
His comparison is despicable. And one last thing - going out on a limb here - if we can save one soldier - by putting panties on some a$$hole's head - I'll go with the panties. I'm still considering whether shoving glow sticks up their butts is wrong. That's a tough call ... ;-)

62
posted on
06/12/2004 1:44:54 PM PDT
by
Tunehead54
(Have a nice day or else!)
---
To: Texas Eagle
Thank you for those pictures. It really puts things into perspective... for most sane people, at least.

I am getting so tired of the Abu Graib stuff. And I was one of the people that was upset at first.

But really, these people's hatred for GW is so great that there is no perspective. Panties on the head? Making fun of their bodies?

That's child's play compared to gassing people to death, beheading them, etc.

Like I said to a friend of mine today: we always take the high road, and our enemies always take the low road. Yet we are criticized if there is a stumble or two (Abu Ghraib "atrocities!") on the way up.
---
FreeRepublic.com is powered by software copyright 2000-2008 John Robinson