---
To: DoctorZIn; McGavin999; freedom44; nuconvert; sionnsar; AdmSmith; dixiechick2000; onyx; Pro-Bush; ...
Today in history, is the 100th anniversary of the Iranian Consitutitional Revolution in 1904.
Iranians were the first Asian nation that uprised against the dictatorship of the rulers. They protested againt the Qajari Kings and the rule of Radical Islam. And they successfully made the first Asian Parliament and make the king respect the Parliamentary system.

Interesting to know that an American Teacher died in clashes with Kings forces while helping Iranian constitutionalist forces in city of Tabriz. Iranians still pay tribute to his grave in that city and are thankful for his help.
---
To: All
HISTORY OF IRAN

Iran's revolution in 1905

During the early 1900s the only way to save country from government corruption and foreign manipulation was to make a written code of laws. This sentiment caused the Constitutional Revolution. There had been a series of ongoing covert and overt activities against Naser o-Din Shah's despotic rule, for which many had lost their lives. The efforts of freedom fighers finally bore fruit during the reign of Moazaferedin Shah. Mozafaredin shah ascended to throne on June 1896. In the wake of the relentless efforts of freedom fighters, Mozafar o-Din Shah of Qajar dynasty was forced to issued the decree for the constitution and the creation of an elected parliament (the Majlis) in August 5, 1906. The royal power limited and a parliamentary system established.

On August 18, 1906, the first Legislative assembly (called as Supreme National Assembly), was formed in the Military Academy to make the preparations for the openning of the first Term of the National Consultative Assembly and drafting the election law thereof. During this meeting, Prime Minister Moshirul Doleh, delivered a speech as the head of the cabinet. The session concluded with the address made by Malek Al Motokalemin. ...........

MORE HERE AT

http://www.iranchamber.com/history/constitutional_revolution/constitutional_revolution.php
---
To: F14 Pilot
---
To: F14 Pilot
---
To: F14 Pilot; All
Howard Baskerville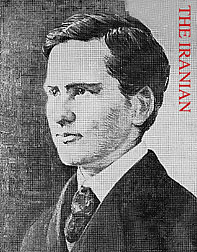 Grave of Howard Baskerville in Tabriz, Iran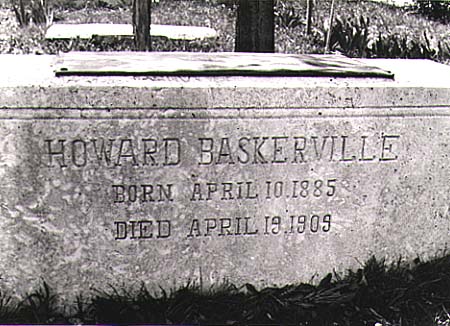 Baskerville served with the Presbyterian mission in Tabriz. "At the height of the anti-American sentiment in Iran during the 1980's, the tomb was always covered with yellow roses, ..... no one claimed any knowledge of who had placed the flowers on any particular day, but... the tomb always had fresh flowers on it." And still does.

39
posted on
08/04/2004 2:07:37 PM PDT
by
nuconvert
(Everyone has a photographic memory. Some don't have film.)
---
FreeRepublic.com is powered by software copyright 2000-2008 John Robinson