---
NRA ad campaign portrays Kerry as poodle ("That dog don't hunt.")
Seatle Post-Intelligencer ^ | 9/29/04


Posted on 09/29/2004 4:03:42 PM PDT by harrycarey
---
Navigation: use the links below to view more comments.
first previous 1-20 ... 41-60, 61-80, 81-100, 101-102 last
---
To: Onelifetogive
My understanding of "battlefield" weapons has been that you want the round to seriously injure the bad guy, but not kill him. The logic being that the serious injury creates more advantages for you and more disadvantages for the enemy than a dead soldier...
The reality of the battle field ignores your "understanding. A rifleman wants to kill the enemy before he kills him or a buddy. Wounding is not an option, but only a consequence of trying to kill the enemy. There is no "contemplation" on the battle field. It's nothing but F'ing Friggin FEAR.
Your theories were all made up by men who led privileged lives. Men, who as boys were driven to private schools by their "nanny". Men who attended the finest colleges and drove a BMW to class. The rules of war are made up by those who do not fight them. The weapons are chosen by these same men.

---
To: harrycarey
THAT DOG DON'T HUNT!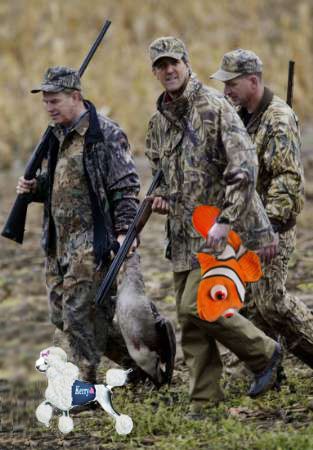 ---
Navigation: use the links below to view more comments.
first previous 1-20 ... 41-60, 61-80, 81-100, 101-102 last
---
---
FreeRepublic.com is powered by software copyright 2000-2008 John Robinson