---
To: Helms; SJackson; yonif; Simcha7; American in Israel; spectacularbid2003; Binyamin; Taiwan Bocks; ...
Take a moment to read this, as per my previous comment today concerning the radical left/liberalism and the Conservative/right and our Judeo/Christian heritage in the conflict of the War of Ideas.
It is very real, it is international, and Free Republic and the American nation is center stage.

---
AMERICA AT WARAt Salem the Soldier's Homepage ~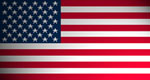 7
posted on
10/10/2004 8:01:54 PM PDT
by
Salem
(FREE REPUBLIC - Fighting to win within the Arena of the War of Ideas! So get in the fight!)
---
To: Salem
It isn't so much that the rebel-at-heart heathen don't want someone strong in charge, as that they don't want Someone strong and *good* in charge. Too bad for them, it's gonna happen...
8
posted on
10/10/2004 8:20:06 PM PDT
by
185JHP
( "The thing thou purposest shall come to pass: And over all thy ways the light shall shine.")
---
To: Salem
"When GW spoke to the UN he criticized the "Elites" and I actually think that this is the mindset and worldview GW spoke of today. We are confronting these Elites abroad and here at home. .
Basically we seem to have Huntington, Fukayama and the Tranzis as theories as to how thw world will sahake out
If you hyperlink there is a very comprehensive explanation.
Tenant 1- « Among the main concepts of Transnational Progressivism is the notion that the key political unit is not the individual who forms voluntary associations and works with his fellow citizens regardless of their race, sex or national origin, it is the ascriptive group – racial, ethnic or gender – into which one is born. »
Tenant 2- « Fonte believes that the theory of transnationalism will be the next stage of the multicultural ideology and he expects it to be for the first decade of the 21st century what multiculturalism was during the last decade of the 20th century. »
As a term for those holding this ideology, "transnational progressives" is too big a mouthful. Olympians is, well, too Olympian. A London lawyer, David Carr, of the libertarian blog Samizdata, compressed the former into "the Tranzis," now in common circulation.
The Tranzis had (and have) a very complicated relationship with Gulliver. Because of America's overwhelming power, they hoped that the United States could be conscripted to serve the purposes of "the international community" (i.e. themselves) in a series of humanitarian interventions. But they recognized dimly that the United States, as a constitutional liberal democracy, would never fit comfortably into the post-democratic structures of global governance they were constructing. Thus Jeremy Rabkin points out in Sovereignty that America stands out from almost all other advanced states in this regard:" Cite:
http://www.freerepublic.com/focus/f-news/1234169/posts

9
posted on
10/10/2004 8:39:22 PM PDT
by
Helms
(nu-ance : [ from KERRY French, from nuer, to Shade the Truth via Language and Subvert Reality])
---
FreeRepublic.com is powered by software copyright 2000-2008 John Robinson