---
Misconceptions about the Big Bang
Scientific American ^ | March 2005 | Charles H. Lineweaver and Tamara M. Davis


Posted on 02/24/2005 3:54:37 AM PST by PatrickHenry
---
Navigation: use the links below to view more comments.
first previous 1-20 ... 161-180, 181-200, 201-220, 221-223 last
---
To: PatrickHenry
---
To: AdmSmith; bvw; callisto; ckilmer; dandelion; ganeshpuri89; gobucks; KevinDavis; Las Vegas Dave; ...
Note: this topic is from 2/24/2005. Thanks PatrickHenry.
---
· String Theory Ping List ·
---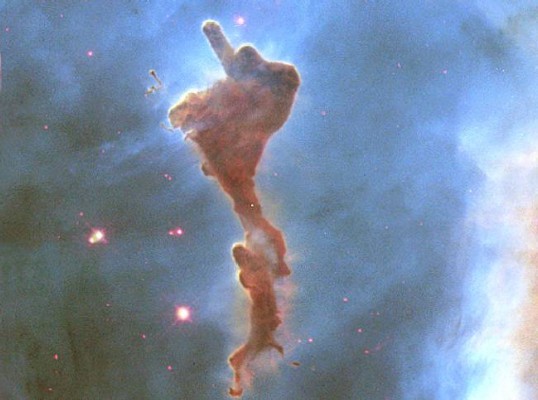 ---
· Join · Bookmark · Topics · Google ·
· View or Post in 'blog · post a topic · subscribe ·
---
---
To: aruanan
The supposed expansion of the universe. Once people latched on to the concept of stellar red shift as an indication of recessional velocity, everything else was redefined (or ignored as anomalous) to fit.
The red shift just suggested a big bang, but the real solid evidence that it actually occurred is the existence of the background radiation, not the red shift.
And BTW, the Bible also strongly suggests a big bang. It just gives a different cause.
So whether you like Alan Guth's explanation of how the big bang happened, or whether you like the explanation in Genesis, there does seem to be an agreement there that the event happened.

---
Navigation: use the links below to view more comments.
first previous 1-20 ... 161-180, 181-200, 201-220, 221-223 last
---
---
FreeRepublic.com is powered by software copyright 2000-2008 John Robinson