---
To: DoctorZIn; nuconvert; parisa; MLedeen; freedom44; peacebaby; Valin; AdmSmith; Reza2004; ...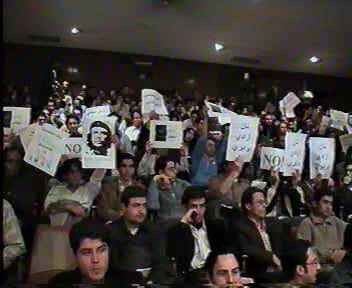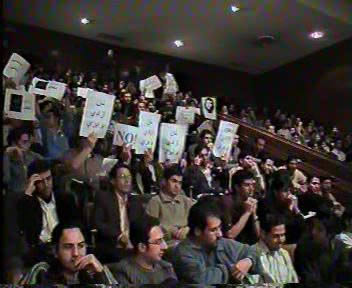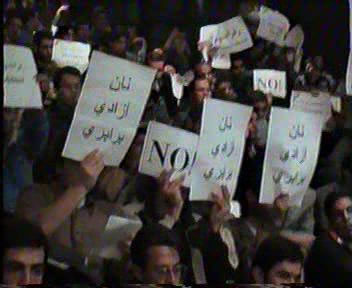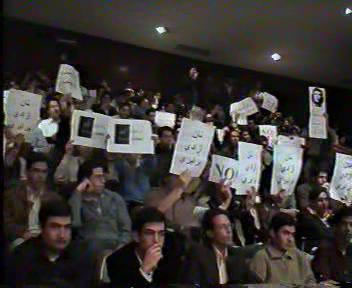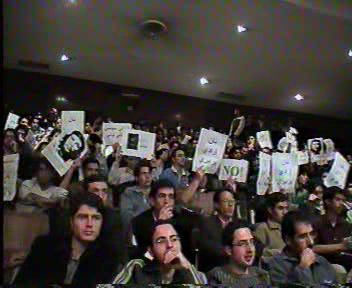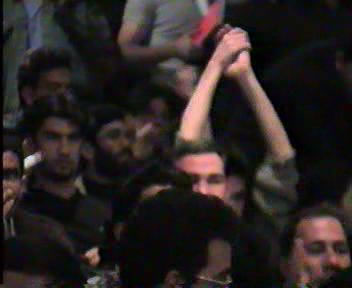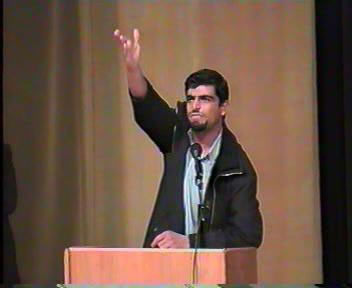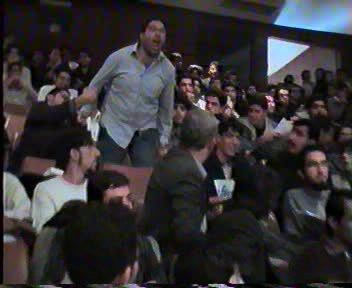 Students of University of Esfehan opposing the speech of upcoming presidential election nominee, Mostafa Moeen, by saying:
Freedom, Equality and Food for all
No To Election, yes to referundum
No To Islamic Republic

---
To: PhilDragoo; Ernest_at_the_Beach; Happy2BMe; Smartass; SandRat; sionnsar; Allan; ex-Texan
---
To: Khashayar
That looks encouraging.
I just read something really encouraging on one of the ME blogs. I read that some of the wealthy Iranians have decided to accept Al Sistani as their spiritual leader and are sending money to him. I also read that Najef is skyrocketing as the center of Shiia religious schools with their "quietist" philosophy. Sistani believes that clerics have no place in politics :o)

---
To: Khashayar; freedom44; F14 Pilot
Who is that Che Guevara -look alike? If it really is Ernesto then what percentage of the opposition in Iran are stupid communists, socialists and general leftwingers?

---
FreeRepublic.com is powered by software copyright 2000-2008 John Robinson