---
To: Convert from ECUSA; Laffalot; SJackson; Alouette; SirLurkedalot; yonif; anotherview; dervish; ...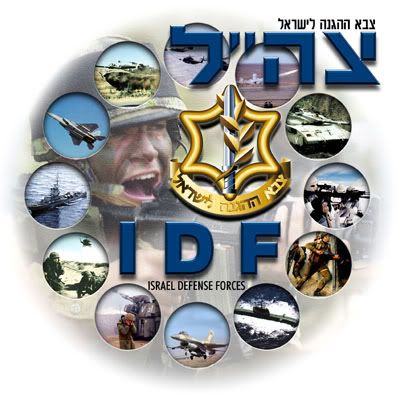 FRmail me to be added or removed from this Israel Defense Forces and Israel ping list. Here you will find news, articles and fascinating stories about the IDF and Israel.
2
posted on
04/17/2005 4:59:32 AM PDT
by
IAF ThunderPilot
(The basic point of the Israel Defense Forces: -Israel cannot afford to lose a single war.)
---
To: dennisw; Cachelot; Yehuda; Nix 2; veronica; Catspaw; knighthawk; Alouette; Optimist; weikel; ...
If you'd like to be on or off this middle east/political ping list, please FR mail me.
5
posted on
04/17/2005 5:42:38 AM PDT
by
SJackson
(The first duty of a leader is to make himself be loved without courting love, Andre Malraux)
---
To: IAF ThunderPilot
Map of the 1956 Sinai campaign
---
To: IAF ThunderPilot
Have you read, "The game of Nations."
by Miles Copeland?
He was an American advisor to Nasser
and it was written during that time.
Not a very pretty picture of American foreign policy.

12
posted on
04/17/2005 6:11:19 PM PDT
by
tet68
( " We would not die in that man's company, that fears his fellowship to die with us...." Henry V.)
---
To: IAF ThunderPilot
Thanks for the ping! Very interesting. Ike thought if he pressured Israel, the UK, and France to withdraw that Nasser and company would be grateful to the US and become our buddies against the Soviets in the Cold War (similar to what the current administration is doing in trying to get Abbas and company to be our "buddies" and be "democratic"). Nasser and company laughed at us and became more pro-Soviet. We never seem to get it, that most Arab countries don't want to be "buddies" with the USA, what they want above all else is the elimination of Israel, one way or another.
---
FreeRepublic.com is powered by software copyright 2000-2008 John Robinson