---
A Few of FR's Finest....Every Day....04-20-05....It's Wednesday again???
Mama_Bear
Posted on 04/20/2005 12:10:29 AM PDT by Mama_Bear
A Few of FR's Finest....Every Day
Free Republic made its debut in September, 1996, and the forum was added in early 1997. Over 100,000 people have registered for posting privileges on Free Republic, and the forum is read daily by tens of thousands of concerned citizens and patriots from all around the country and the world.
A Few of FR's Finest....Every Day was introduced on June 24, 2002. It's only a small room in JimRob's house where we can get to know one another a little better; salute and support our military and our leaders; pray for those in need; and congratulate those deserving. We strive to keep our threads entertaining, fun, and pleasing to look at, and often have guest writers contribute an essay, or a profile of another FReeper.
On Mondays please visit us to see photos of A FEW OF FR'S VETERANS AND ACTIVE MILITARY
If you have a suggestion, or an idea, or if there's a FReeper you would like to see featured, please drop one of us a note in FR mail.
We're having fun and hope you are!




~ Billie, Mama_Bear, Dutchess, Aquamarine, DollyCali ~





TER>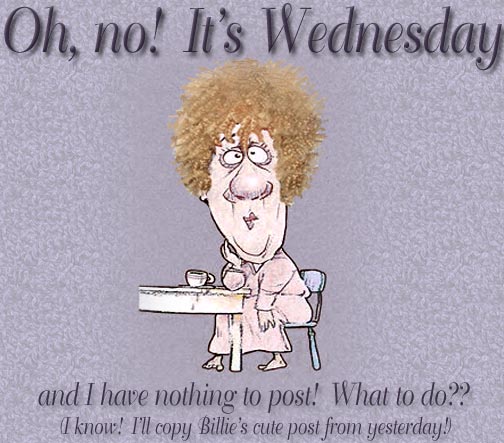 Top Ten Reasons I Don't Have
a Really Neat Post For Today

10. FreeTheHostages invited me to tea.

9. I've been helping Billie plant her garden.

8. JustAmy needed more welcome graphics for
......Amy's Place.

7. I've been organizing the Bear Family Photo Album
......for LadyX.

6. I went shopping in Charleston with Aquamarine.

5. I've been chasing kite tails with Weinie.

4. I needed to help DollyCali with her html.

3. The Mayor asked me to head up his campaign.

2. Dutchess asked me to puppy sit Giz and Rusty.

1. I had to make a pineapple pie for wolfie
......(YOU try saying "no" to wolfie!) :)

Okay, some of these things didn't happen
(but they could have!)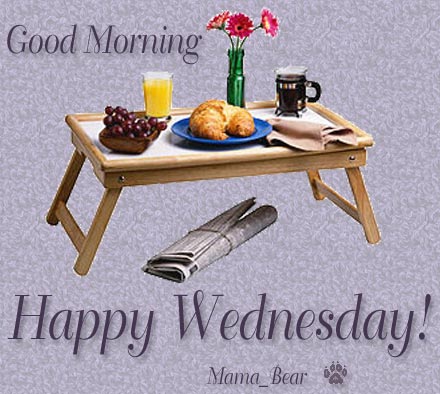 Click on the photo to view the album. To
submit your photo, please contact dansangel
or .45Man at
danbh59@yahoo.com
and include Freeper Photo Album in subject line.
03-29-05 ~ Hall of Fame #11
---
TOPICS: Culture/Society; Miscellaneous; News/Current Events; Political Humor/Cartoons
KEYWORDS: freepers; friends; fun; military; patriotic; surprises; veterans
---
Navigation: use the links below to view more comments.
first previous 1-20, 21-40, 41-60, 61-80, 81-85 next last
---
---
---
---
---
---
---
---
---
---
---
---
---
---
---
---
---
---
---
---
---
Navigation: use the links below to view more comments.
first previous 1-20, 21-40, 41-60, 61-80, 81-85 next last
---
---