---
To: Txsleuth; newgeezer; massgopguy; Lonesome in Massachussets; AuH2ORepublican; ...
I think that the blueprint has already been set.
The "Take Back Vermont" movement that animated Ruth O'Dwyer's second gubernatorial run-at the height of the civil unions friction-could be built upon to elect the first real Republican in decades.
As much as the migration of liberal, Ben & Jerry's yuppie effluvia has contaminated that state's body politic-and Bernie Sanders, an emigre from Kings County, is a perfect illustration of this unhealthy phenomenon-I still think that with enough effort we might be able to finally reclaim the Evergreen State.

---
To: Do not dub me shapka broham
Are you saying someone should build on the tradition of a prior Vermonter? :-)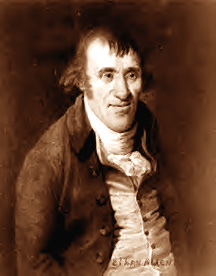 ---
FreeRepublic.com is powered by software copyright 2000-2008 John Robinson