---
A Day in the Life of President Bush (photos): 5.30.05
Yahoo.com, Whitehouse.gov, Various ^ | Monday 30, 2005 | Snugs


Posted on 05/30/2005 2:35:37 PM PDT by snugs

Today is Memorial Day President Bush commemorated this solemn event by taking part in the ceremonies at Arlington Cemetery along with the Secretary of Denfense Donald Rumsfeld.

For further details of this event and Arlington Cemetery in general visit http://www.arlingtoncemetery.net/

Yesterday 29th May 2005, Secretary of Defense Secretary Donald Rumsfeld addressed a Memorial Day Rolling Thunder veterans rally at the Lincoln Memorial in Washington, May 29, 2005. Earlier in the day, Chairman of the Joint Chiefs General Richard Myers had led thousands of the Rolling Thunder motorcycle riders into Washington for their 18th annual 'Ride for Freedom' and rally for veterans
The history of Memorial Day
Each year, on the last Monday in May, the USA celebrates Memorial Day. For many, this day carries no special meaning except perhaps an extra day off from work, a beach barbecue, the start of the summer travel season, or for merchants, the opportunity to hold their annual Memorial Day Weekend sale.
In reality, the holiday is observed in honor of the nation's armed service personnel who were killed in wartime (in the UK this is the 11th November – Remembrance Day at which on the 11th hour of the 11th month we have a minutes silence all over the Britain).
The custom of honoring the graves of the war dead began prior to the end of the Civil War, but the national Memorial Day holiday (or "Decoration Day," as it was originally named) was first observed on May 30, 1868, on the order of General John Alexander Logan for the purpose of decorating the graves of the American Civil War dead. With the passage of time, Memorial Day was extended to honor all those who died in service, from the Revolutionary War to the present. It continued to be observed on May 30th until 1971, when most states changed to a newly established federal schedule of holiday observance.
Confederate Memorial Day, once a legal holiday in many southern states, is still observed on the fourth Monday in April in Alabama, and the last Monday in April in Mississippi and Georgia. A National Moment of Remembrance
May of 1997 saw the start of what is becoming an American tradition recognized by the President and Members of Congress -- to put the "memorial" back in Memorial Day. The idea of a National Moment of Remembrance was born a year earlier when children touring Lafayette Park in Washington, DC were asked what Memorial Day meant and they responded, "That's the day the pools open!"
The "Moment" was initiated by No Greater Love, a Washington, DC-based national humanitarian organization. For the first time in U.S. history, on Memorial Day 1997 "Taps" was played at 3 p.m. in many locations and at events throughout America. This effort was repeated again in subsequent years.
The objective of the "Moment" is to raise Americans' awareness of the honorable contributions made by those who died while defending our nation and to encourage all Americans to honor those who died as a result of service to this nation by pausing for one minute at 3:00 p.m. (local time) on Memorial Day.
This History of Taps
http://www.west-point.org/taps/Taps.html
Enjoy your visit to Sanity Island which today a tribute to Memorial Day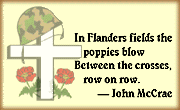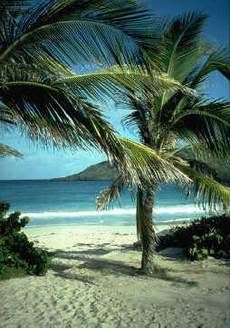 ---
TOPICS: Constitution/Conservatism; Foreign Affairs; Front Page News; Government; News/Current Events; Politics/Elections
KEYWORDS: donaldrumsfeld; generalmyers; georgewbush; memorialday; military
---
Navigation: use the links below to view more comments.
first 1-20, 21-40, 41-60, 61-80 ... 281-284 next last
---
---
---
---
---
---
---
---
---
---
---
---
---
---
---
---
---
---
---
---
---
Navigation: use the links below to view more comments.
first 1-20, 21-40, 41-60, 61-80 ... 281-284 next last
---
---