---
To: nickcarraway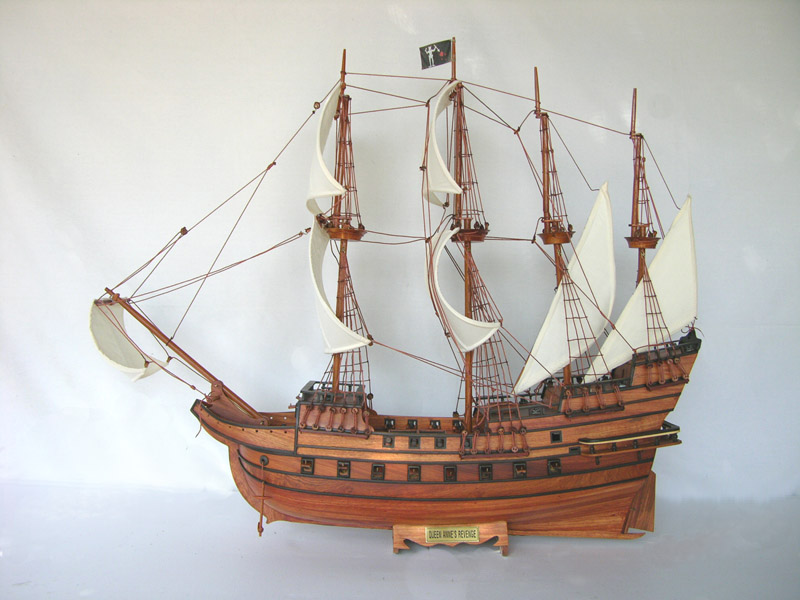 Queen Anne's Revenge (QAR) was the largest pirate ships to ever sail the Spanish Main. No ship played a more dramatic role in the history of piracy in the Americas.
The name QAR was given to the ship after her capture in 1717 in the eastern Caribbean by the pirate Edward Teach, popularly remembered as Blackbeard.
Blackbeard used QAR as his prime weapon during the height of his reign of terror. During the 7 months that Blackbeard commanded her, she took 18 ships as prizes.
QAR was launched in England in 1710 during the War of the Spanish Succession (called Queen Anne's War in the American colonies.) She was named Concord, capable of 300 tons. In late 1710, she was "taken" as a prize of war by French privateers. Her stern was altered so that she would be more suitable for use as an armed transport. This change gave her a silhouette similar to Dutch-built ships of that era, thus causing later confusion about her origin. The spelling of her name was also changed to Concorde.
Blackbeard's flag was an unusual. It had a skeleton holding an hour glass in one hand to signify that your time was running out. A dagger in the other hand and the heart with three drops of blood signified that blood would be drawn if you did not surrender. Horns and cloven feet on the skeleton signified that he was in league with the devil.
On December 3, 1718, Blackbeard was killed by an attack force dispatched by Virginia's Governor Alexander Spottswood. He achieved lasting infamy as the ruthless and sadistic drunk, Blackbeard.
---
To: nickcarraway
---
FreeRepublic.com is powered by software copyright 2000-2008 John Robinson