---
To: Joe 6-pack
I find those very early depictions very moving, very haunting.
---
To: macamadamia
In college I had actually done a fair amount of research regarding the "evolution" of the depictions of Christ. There are some interesting linkages with the appearance of the Shroud of Turin, the Crusades, the Great Schism and other historical events and how Christ was depicted.
By the 11-1200's Christ's beard was pretty much the accepted standard in the West.
Interestingly enough, Christians in E. Africa kept Christ clean-shaven for sometime after that. The depiction below from an Ethiopian Ms. is believed to be from the 1400's.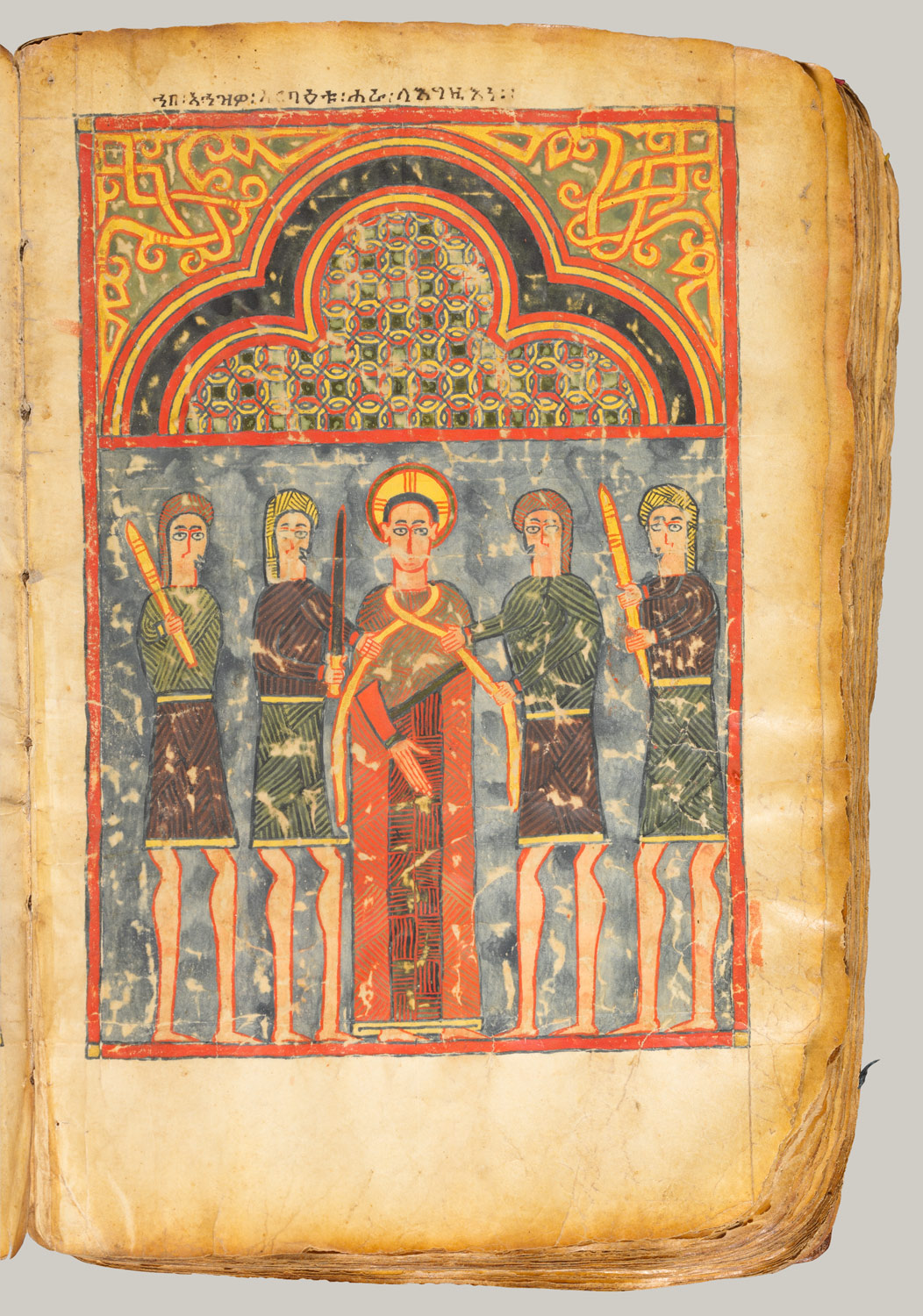 Iconographically, you can usually identify Christ regardless of the number of other persons depicted in a scene, as his halo typically has a cross inscribed; that will generally be unique to Christ and no other figure's halo / nimbus will bear the cross.

---
FreeRepublic.com is powered by software copyright 2000-2008 John Robinson