---
To: Pukin Dog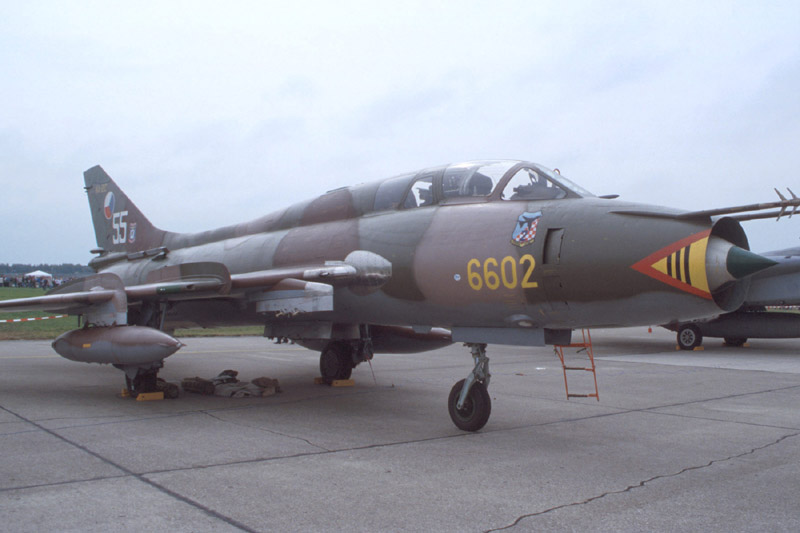 Su-22 "Fitter"
I remember one engagement. Story I read said the RIO (I think) got a little excited and loosed a Fox 2(?) at a low altitude, where the air was too thick, while the commander was waiting for authorization to fire. The Libyans turned into the Sun in an attempt to evade another IR fix. After receiving auth, they waited until they had to turn and two Libyans were splashed. Don't know if it was this engagement or another.
What you say, Pukin Dog?
---
To: F15Eagle
It was actually the Fitters that fired first. They were head to head, and their IR missile was not 'all aspect' and did not track. The ROE says you can shoot when fired at, so the Tomcats of VF-41 (Black Aces) whipped around and caught the Fitters with a couple of Sidewinders.

---
FreeRepublic.com is powered by software copyright 2000-2008 John Robinson