---
To: STARWISE
Where's Blank-o....???
Hidden away, only to be brought out for carefully selected photo ops with carefully scripted and focus-grouped lines.
Notice any pattern with those line-ups for the Sunday shows? VADM Allen vs. rabid-left hosts and race-warlord-in-training Obama? Lt. Gen Honore vs. rabid left host, rabid left Sen. Lanbrieu and lefty Sen. Collins? All around lib/Dim circle jerk on MTP?

46
posted on
09/10/2005 8:23:21 AM PDT
by
CFC__VRWC
("Anytime a liberal squeals in outrage, an angel gets its wings!" - gidget7)
---
To: CFC__VRWC
I agree photo ops (notice hands on hips) unlike the Vice President who in his body language shows his genuine interest and concern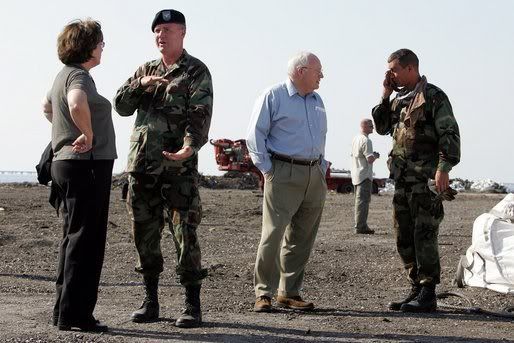 Dick Cheney and Governor Kathleen Blanco talk with members of the US Army Corp of Engineers during a tour of the 17th street levee repair operations in New Orleans, Louisiana Thursday, September 8, 2005

---
To: CFC__VRWC
Also notice footwear the VP has what I would think are safety shoes/boots Blanco's look more like fashion wear she would not be able to do this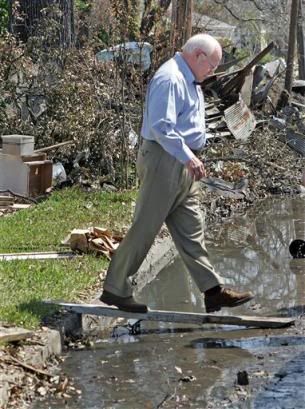 Vice-President Dick Cheney walks along a plank to get across water while touring devastated homes in Gulfport, Miss., on Thurday, Sept. 8, 2005

---
FreeRepublic.com is powered by software copyright 2000-2008 John Robinson