---
To: Lando Lincoln; quidnunc; .cnI redruM; Valin; King Prout; SJackson; dennisw; monkeyshine; ...
Very Long and Very Interesting!
This ping list is
not author-specific
for articles I'd like to share. Some for the perfect
moral clarity
, some for
provocative thoughts
; or simply
interesting articles
I'd hate to miss myself. (I don't have to agree with the author all 100% to feel the need to share an article.) I will try not to abuse the ping list and not to annoy you too much, but on some days there is more of the good stuff that is worthy of attention.
You can see the list of articles I pinged to lately on my page
.
You are welcome in or out, just
freepmail
me (and note which PING list you are talking about). Besides this one, I keep
2 separate
PING lists for my favorite authors
Victor Davis Hanson
and
Orson Scott Card.
---
To: Tolik
Great article. Also, please add me to the Orson Scott Card ping list.
10
posted on
10/12/2005 1:58:17 PM PDT
by
Alexander Rubin
(Octavius - You make my heart glad building thus, as if Rome is to be eternal.)
---
To: Tolik; SJackson; yonif; Simcha7; American in Israel; Slings and Arrows; judicial meanz; ...
Something you will want to print out and save for future reference.
---

If you'd like to be on or off this
Christian Supporters of Israel
ping list,
please
FR mail
me ~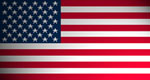 MikeFromFR ~
There failed not ought of any good thing which the LORD had
spoken unto the house of Israel; all came to pass. (Joshua 21:45)
Letter To The President In Support Of Israel ~
'Final Solution,' Phase 2 ~
Warnings ~
A student told his professor he was going to "Palestine" to "fight for freedom, peace and justice,"—Orwellian leftist code words that mean "murder Jews."




13
posted on
10/12/2005 4:35:11 PM PDT
by
Salem
(FREE REPUBLIC - Fighting to win within the Arena of the War of Ideas! So get in the fight!)
---
FreeRepublic.com is powered by software copyright 2000-2008 John Robinson