---
To: sono
"I agree that Murtha's Vietnam record isn't the issue, and shouldn't be. Rather it's his behavior regarding the current war that's the disgrace." Glenn Reynolds
Glenn, whom I generally agree with, is being myopic. This goes beyond mere partisan politics for a lot of Veterans. Especially those who served in Vietnam. It's much deeper than that.
I didn't serve in VN. But I have a lot of friends and family who did. And I know how they feel about this.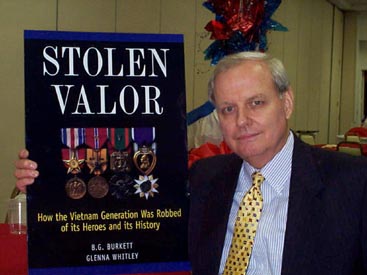 ---
To: Donald Rumsfeld Fan
You have a unique insight....to have imposter's come out of the shadows now that America has finally given us a nod of recognition is a double slap in the face. I don't know whether Murtha is a phony for sure, but as the old saying goes if it quakes and walks like a duck you can be pretty sure it's a duck. The military community can spot a fake usually in short order...like Murtha saying he was in the bush all the time.....as someone earlier pointed out...if he was..he was the only intel type to do so. Liars have a tough time keeping their stories straight...as I always said about telling a tale at a VFW or legion is stupid...because in many cases someone was there and would immediately call BS. Such is the ex military or particularly the Vietnam Vets on this thread....we know....and we hear and see the duck coming down the road!!

374
posted on
01/14/2006 2:27:34 PM PST
by
RVN Airplane Driver
(Most Americans are so spoiled with freedom they have no idea what it takes to earn and keep it.)
---
FreeRepublic.com is powered by software copyright 2000-2008 John Robinson