---
To: CAWats
Time to turn the Mexicans over to the Apaches.

The AH-64A/D Apache Attack helos.

Don't come threatenin' OUR guys and their families,
Senors. We have very specific answers for you.
6
posted on
02/02/2006 5:25:30 PM PST
by
righttackle44
(The most dangerous weapon in the world is a Marine with his rifle and the American people behind him)
---
To: righttackle44
Armed uniformed incursions should be dealt with immediately and firmly with rockets and gunfire. This is an armed invasion. The Mexicans are trying to make incursions normal. Eventually they will stay longer and longer north of the border until the border itself is effectively moved northward.
11
posted on
02/02/2006 5:30:19 PM PST
by
ThanhPhero
(di hanh huong den La Vang)
---
To: righttackle44
Send some men down their with some high tech weapons and call them the 'Wild Bunch' and rack up some body count.
---
To: righttackle44
dam straight. Mexican "soldiers" would never stand a chance against the M230 or various 70mm rockets hehe.
144
posted on
02/02/2006 7:56:14 PM PST
by
Paul_Denton
(Every single troll is now an enemy of the Republic!)
---
To: righttackle44
It can be 10 times worse and nobody is going to do a damn thing about it on the hill. Why? Because damn near every major city in the US would be in flames from Latino gangs and the like. There is too much risk because the Mexican invasion has gone on far too long.

I hate to be negative but this is how it seems to me. I may be wrong and I hope that I am.

---
To: righttackle44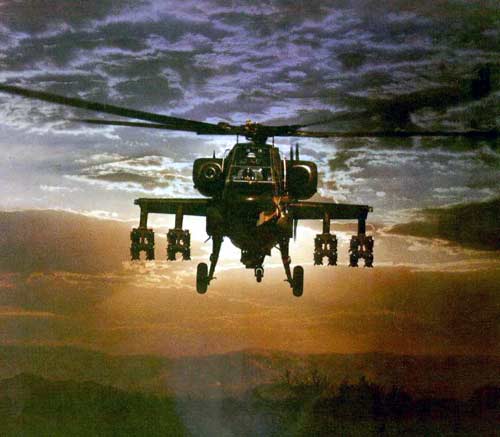 Hola Senor, say hello to my little friend.
176
posted on
02/03/2006 12:18:03 AM PST
by
MissouriConservative
(I would love to change the world, but they won't give me the source code)
---
FreeRepublic.com is powered by software copyright 2000-2008 John Robinson