---
To: 1st-P-In-The-Pod; A_Conservative_in_Cambridge; af_vet_rr; agrace; ahayes; albyjimc2; ...
FRmail me to be added or removed from this Judaic/pro-Israel/Russian Jewry ping list.
Warning! This is a high-volume ping list.

---
To: Alouette; white trash redneck; All
I have been covering, ( Or, as Seamole calls it...
-backhoe's pseudoblog--
...
-more-
) pseudoblogging, these issues for years, and I believe that we are in the opening stages of World War Four, and that the barbarians are
already
inside the gates. Let those who have eyes,
see...
As my old friend from long-dead boards, ALOHA RONNIE, likes to say:
Never Forget!
That this:
Terror Strike Toronto ( Aborted! )-- Click the picture:
...is a Subset of this:
Islam, a Religion of Peace®? ( links, blogs, quips, quotes, aggravating pictures ) is located here- click the Pic, and scroll backwards: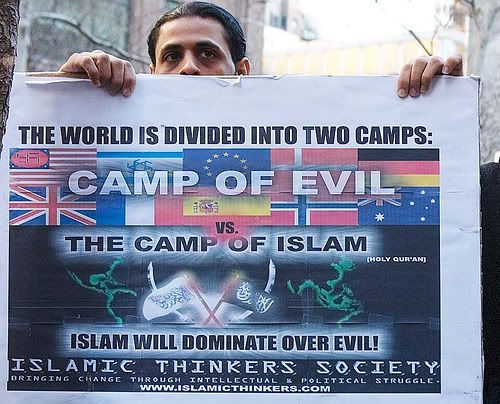 And then, there is this little problem:
"Thunder on the Border," click the picture:




What is happening under the radar is that the alien lobby, certain elements of radical Islam, and some on the Left share common goals, tactics, and exploitations of our system and society.
Work backwards on my links to see all the shady left-wing and terrorist-enabling organizations backing this foolishness.
"There's no Second-Place Winner in a Gunfight..."
( Bill Jordan )

From my file, "Fire and Blood and Iron:"
http://www.freedominion.ca/phpBB2/viewtopic.php?p=724415&highlight=#724415
Scroll down to "Fire and Blood and Iron."

---
FreeRepublic.com is powered by software copyright 2000-2008 John Robinson