---
To: Chode; jveritas
C wrote: "with all the stuff YOU are getting, kinda makes you wonder what the govt. take was and what are they holding back and why???"
Joe. Thanks again for your efforts. Gents.
I have been under the impression with the enormouse amount of stuff to get cataloged, transfered into the Harmony Datbase, that then can be item at a time downloaded to the mirror sites for public consumption etc., that the units in the DIA, and say Army and Airforce in Qatar (and elsewhere), simply do not have enough translators to be be putting thousands of documents into a "good English form".
So it has been hoped the Arabic versions can be examined by people like jveritas over a period of time and made public at web sites. Of course things like videos of Saddam and his goons talking about stuff of interest, again is in Arabic, so, it makes it hard to transliterate such sources for general consumption. It simply may not be that anyone is holding back but more a case of operational limitations.

31
posted on
06/21/2006 7:14:35 PM PDT
by
Marine_Uncle
(Honor must be earned)
---
To: Marine_Uncle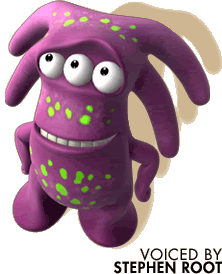 i agree with the low manpower to xlate documents but i truely believe the gov. has found much more weapons evidence than they put forth...
---
FreeRepublic.com is powered by software copyright 2000-2008 John Robinson