---
To: FairOpinion; SJackson; yonif; Simcha7; American in Israel; Slings and Arrows; judicial meanz; ...
---
AMERICA AT WARAt Salem the Soldier's Homepage ~Honored member of FReeper Leapfrog's "Enemy of Islam" list.Islam, a Religion of Peace®? Some links... by backhoeTranslated Pre-War IRAQ Documents by jveritasMohammed, The Mad Poet Quoted.... by PsyOp"PLAES DO NOT TOCH THE WAR" by AnnaZOne FReeper On The Line by SNOWFLAKEThe Clash of Ideologies - A Review
"...It's time we recognized the nature of the conflict. It's total war and we are all involved. Nobody on our side is exempted because of age, gender, or handicap. The Islamofacists have stolen childhood from the world." [FReeper Retief]

"...That the totalitarian force pitted against freedom wears a religious makes this civil war among mankind all the more difficult to engage. Loving freedom as we do, it seems reprehensible to deliberate against a religion. But this is no ordinary religion as it demands absolute obedience of all to their religion at the cost of freedom itself." [FReeper Backtothestreets]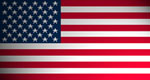 31
posted on
11/04/2006 6:03:31 PM PST
by
Salem
(FREE REPUBLIC - Fighting to win within the Arena of the War of Ideas! So get in the fight!)
---
To: Salem
And if you need another reason to vote...
---
To: Salem
I'd vote for the miniature Pommeranian that lives in the house up the street from me before I'd vote DimRAT!
40
posted on
11/06/2006 5:09:06 AM PST
by
Convert from ECUSA
(Regarding islam: Osculate meas Sanctas Romanas Ecclesiae nates)
---
FreeRepublic.com is powered by software copyright 2000-2008 John Robinson