---
Changes in Congress Won't Thwart Our Troop Support!
11/08/2006 | PleaDeal


Posted on 11/08/2006 5:42:55 PM PST by PleaDeal

#81 at Walter Reed - November 3, 2006

Dang, it was cold!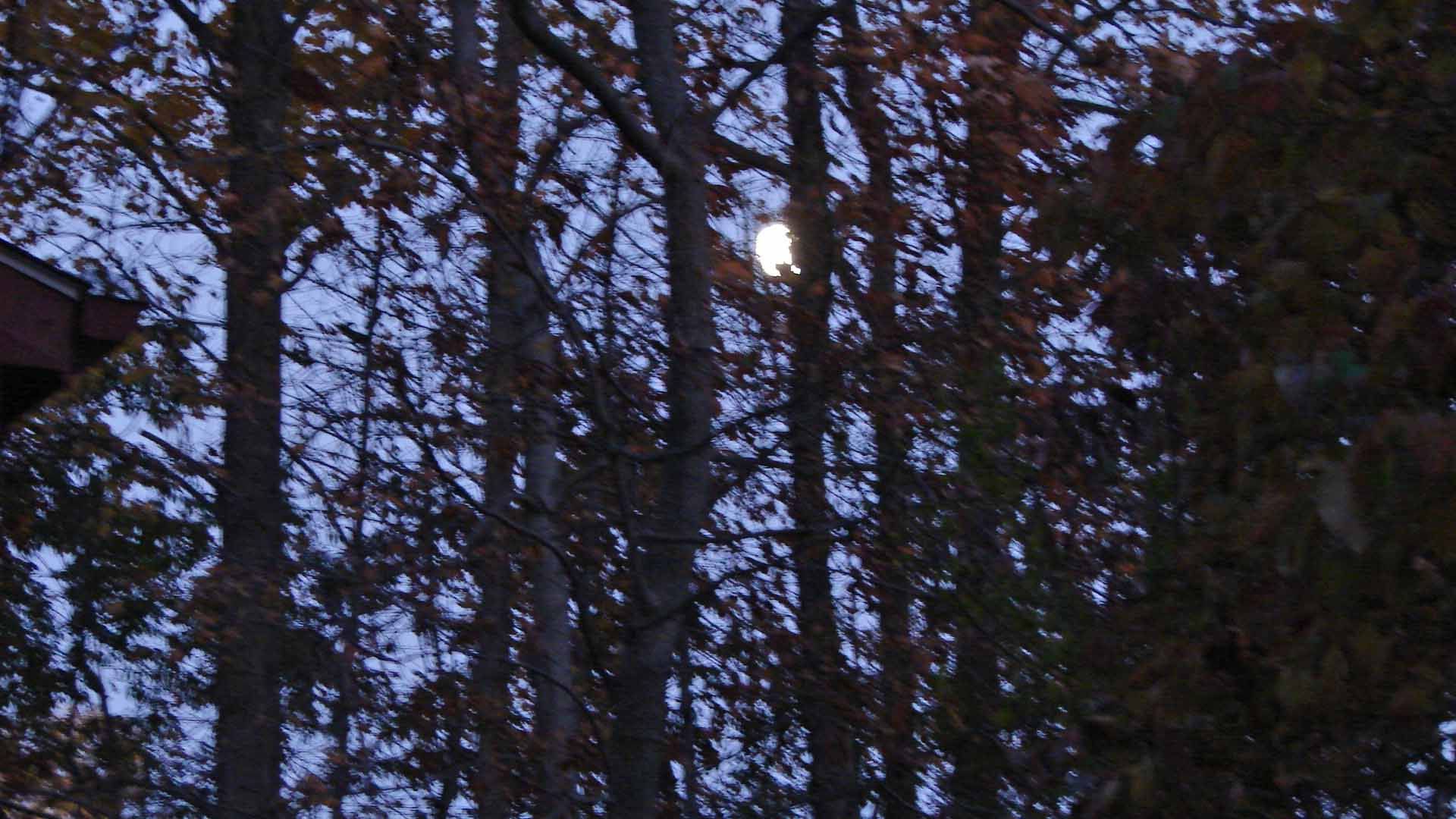 Lovely skyline pic by Trooprally [Mrs]
Yes, it was a dry, very cold night on Georgia Ave. Unbeknownst to us, our fearless (literally!) D.C. Chapter leader Kristinn was winging his way to Iraq! No foolin', Iraq! Read his reports #1 and #2. This was a trip sponsored by our good friend Melanie Morgan of Move America Forward and included Gold Star parents who wanted to meet with the brothers and sisters with whom their own children fought and died. The parents wanted to see for themselves what it was like and thank the troops for their hard work as well as bring the message of US support directly to the Iraqis.
Way to go, Kristinn!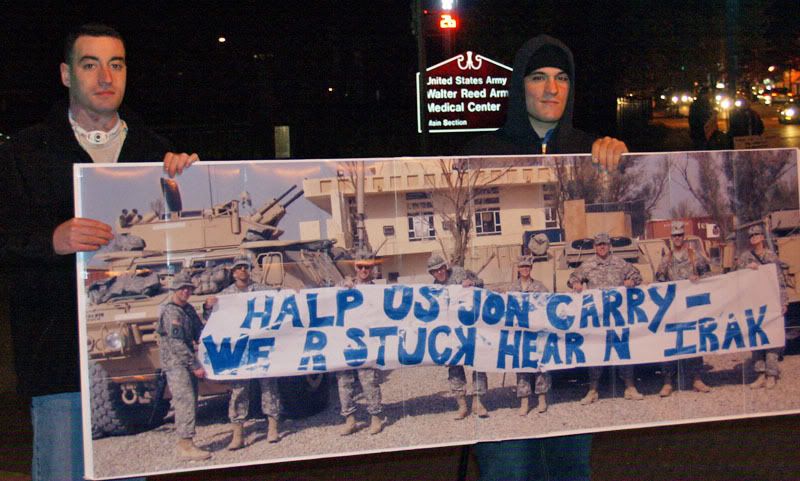 Wounded Warriors Neil and Jody holding the most famous pic of the week. Maybe the year! They had not heard Kerry's slanderous attack on their intelligence and once filled in, they had some unprintable responses. Thanks guys! We really appreciate you and the time you spent with us tonight!
More FReepers & FRiends showed up (26) than pathetic Pinkos (9). If I missed anyone - please let me know!
The whole list of FReepers & FRiends in attendance tonight:
Barbara* from VA, Bill* from MD, BillF and FRiend Bob* from PA, chcknhawk & family (4), Cindy-true-supporter, Craig* from DC, Fraxinus, Freeping_In_Silence, George & Ethel*, Jimmy Valentine's Brother, maica, olgaesq01, PleaDeal, Sensei Ern, staytrue, TFroatz, tgslTakoma, Tolerance Sucks Rocks, Trooprally [Mr. & Mrs].
Here are my pics from the night. As always, the multi-talented Trooprally [Mrs.] digitally captured much more of the event and her pics are here.
| | |
| --- | --- |
| | |
| Trooprally [Mr] and StayTrue, who made the fantastic looooong poster of 'Halp Us Carry' | |
**** **** **** **** **** **** **** **** **** **** **** **** **** **** **** **** **** ****
------------------------------------------------------------------------
Meanwhile, waaaaaay down the block...
Line of Lonely Loonies

Pinkos from a vantage point underneath the signs.
------------------------------------------------------------------------
**** **** **** **** **** **** **** **** **** **** **** **** **** **** **** **** **** ****
| | |
| --- | --- |
| | |
| | Ethel & George |
| | |

The Bus from Fran O'Brien's kept us on the corners until well after 10pm. It's always worth a few frozen toes and fingers to see the smiling faces of the warriors and their kin drive by.
We'll be back out at Walter Reed Friday night, November 10th, from 6:30 until at least 9:30 at the intersection of Georgia Avenue and Elder Street, NW in Washington, D.C. Friday should be a special night because...
Its the 231st Birthday of the United States Marine Corps!
Come prepared to be the FEW, the PROUD, and the LOUD! OORAH!
The wounded warriors inside the hospital are heartened by the sight of ordinary citizens cheering for them and displaying our heartfelt thanks for the service and sacrifice they've made on our behalf. On the eve of Veterans Day, there's no better place to go to say Thanks! to a whole bunch of young Vets.
A couple hours this Friday night is very little to give compared to what they've contributed!
As always, the DC Chapter's rules for protesting will be in effect. Briefly, they are: No violence. No profanity. No racism. No provocations. Obey the law. Treat all law enforcement officers with respect.
Keeping the BIG LIST: All DC Chapter Walter Reed FReeps - c/o BufordP.

---
TOPICS: Activism/Chapters; US: District of Columbia; US: Maryland; US: Virginia; War on Terror
KEYWORDS: activism; codepink; codepinko; dcchapter; gwot; troopsupport; walterreed
---
Navigation: use the links below to view more comments.
first previous 1-20, 21-40, 41-52 next last
---
---
---
---
---
---
---
---
---
---
---
---
---
---
---
---
---
---
---
---
---
Navigation: use the links below to view more comments.
first previous 1-20, 21-40, 41-52 next last
---
---