---
http://www.jpost.com/servlet/Satellite?c=JPArticle&cid =1167467674368&pagename=JPost%2FJPArticle%2FShowFull
http://www.timesonline.co.uk/article/0,,2089-2535310,00.html

---
To: IrishMike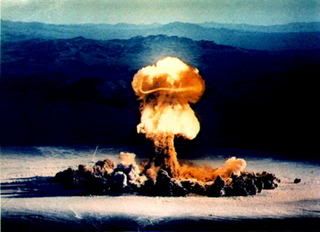 2
posted on
01/08/2007 5:59:54 AM PST
by
TommyDale
(If we don't put a stop to this global warming, we will all be dead in 10,000 years!)
---
To: IrishMike
Their nuke program most assuredly won't come to a "safe" ending.But unless Israel displays the same spinelessness that the US and Europe clearly posses regarding this matter it will come to a decisive ending...an ending which will include much radioactive debris in the vicinity of every one of Iran's nuke facilities.
5
posted on
01/08/2007 6:08:32 AM PST
by
Gay State Conservative
("The meaning of peace is the absence of opposition to socialism."-Karl Marx)
---
To: IrishMike
***Mr. Hoyer said, "I've not ruled that out. It's not an option we want to consider until we know there is no other option." ***

It isnt up to you Steny. You dont get to make that decision.
6
posted on
01/08/2007 6:10:55 AM PST
by
sgtbono2002
(Peace through strength.)
---
FreeRepublic.com is powered by software copyright 2000-2008 John Robinson