---
The Gathering of Eagles, the squeaking of mice Part 1
I was there | 3-18-2007 | bmwcyle


Posted on 03/18/2007 3:38:28 PM PDT by bmwcyle

The Gathering of Eagles, the squeaking of mice – Part 1

The morning started at 6:30 AM. Apple Blossom and I got up and headed for DC. What the day was going to be like was any guess. I have been going to local freeps since 1998. It started from the Saturday mornings at the White House to the fun at Olney and Walter Reed. We had heard that we had many on the way but it you never know until you get there.

The traffic was light and we found parking quickly. The day already started well. While going down Constitution Ave., it was clear that there wasn't many moonbats in town. Our side had a large number walking the streets. We arrive at the park as the numbers were climbing.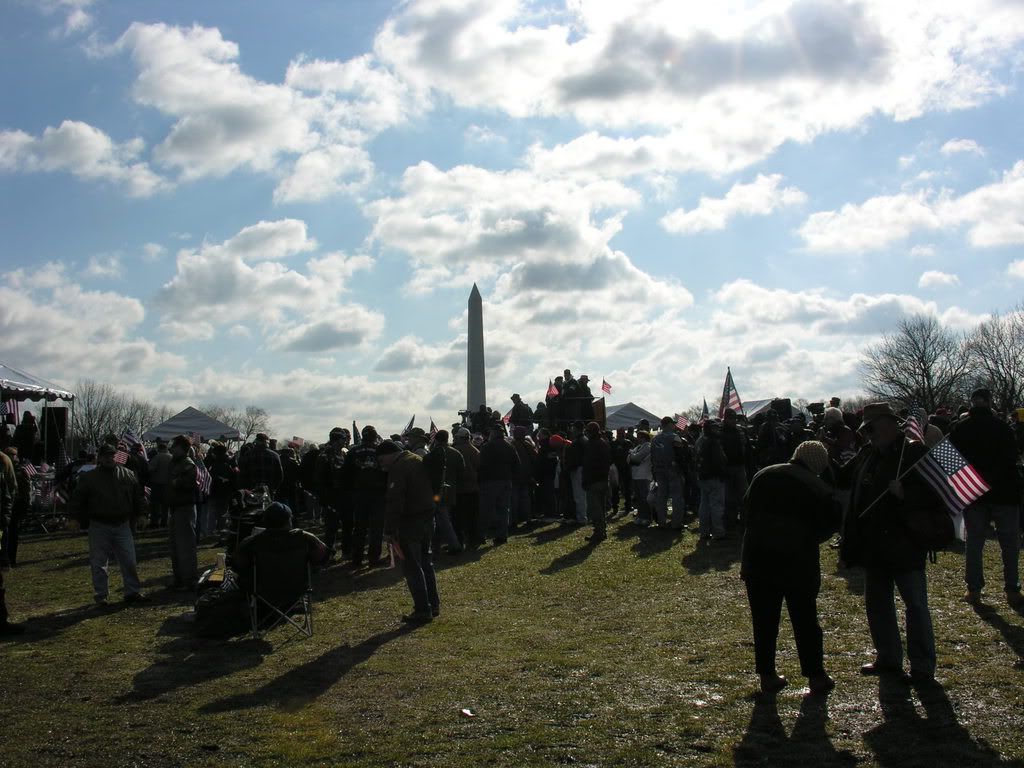 I found several Freepers in the area and met some great heroes of America. The groups were greeting each other and getting interviewed with obscure press people. I don't know where these interviews were played or printed. I know they weren't FOX, ABC, NBC, CBS, and CNN.
Race Bannon was the first to pass the camera.
I found this WWII Navy man in one of those interviews. He can still put his uniform on. How many of us can do that?
Other Freepers had arrived and were standing around doing interviews you will never read or see.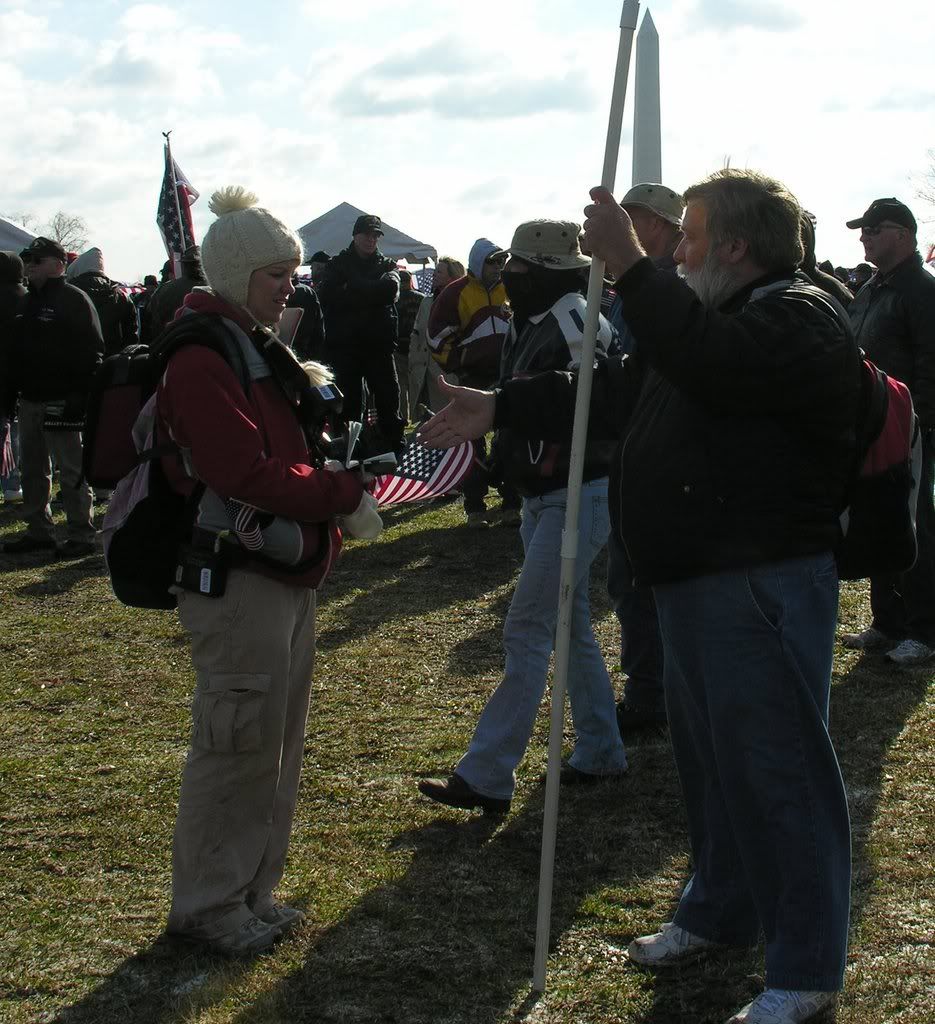 The gathering was going to start speeches before 10:00 AM. The speakers were fine but the real action was not in that field. The moonbats were gathering by the Lincoln Memorial. They were not alone.
The crowd was getting ready to listen but it was time for me to move.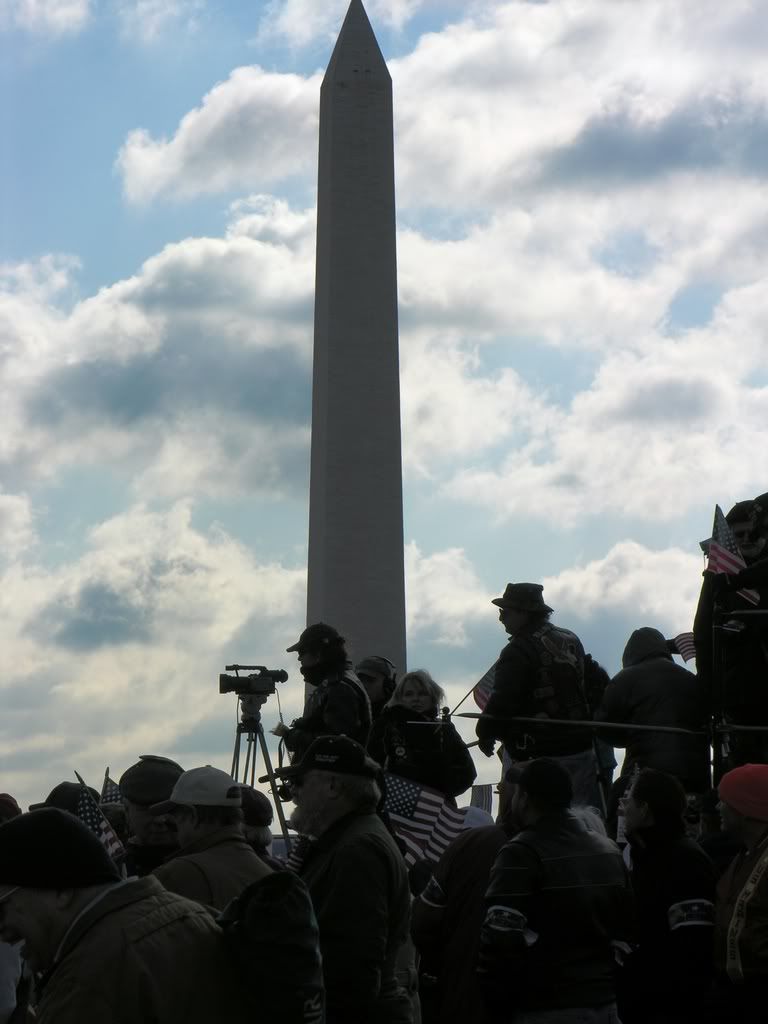 On the way to front lines, I ran into these three gentlemen. They seem to have strong opinions on Jane Fonda and a certain Cindy. I can only image what they want to do with those signs.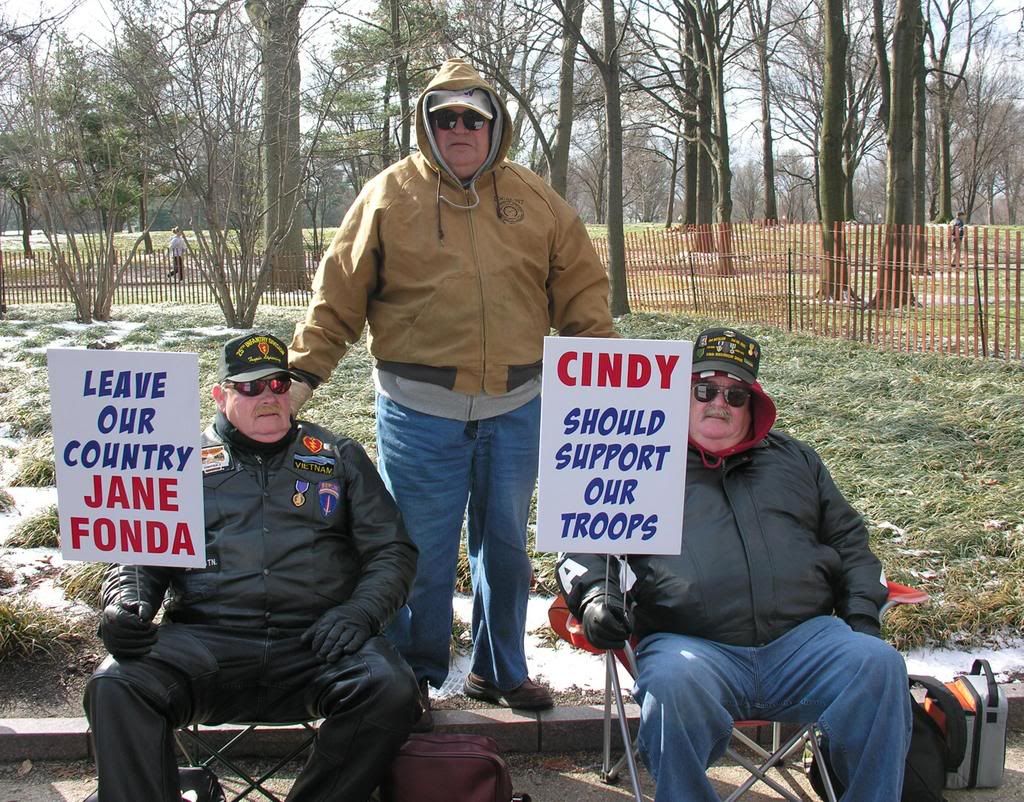 Some vets were at the Vietnam Wall. The lines were going through metal detectors. This was the reason many of them had shown up. They were there to protect the people who gave it all for this country. Some of these men were there for the first time and some of them could not bring themselves to walk past the names on the wall. I just walked through the crowd thanking them for their service and welcoming them home.

---
TOPICS: Activism/Chapters; US: District of Columbia; Your Opinion/Questions
KEYWORDS: aar; codepink; dcchapter; gatheringofeagles; goe; moonbats
---
---
---
---
---
---
---
---
---
---
---
---
---
---
---
---
---
---
---
---
---
---
---
---
---
---
---
---
---
---
---
---
---
---
---
---
---
---
---
---
---
---
---
---
---
---
---
---
---