---
Native American Governor wants to rename a battlefield - typical revisionism by ethnic minorities
Washita ^
Posted on 05/25/2007 4:30:11 PM PDT by drzz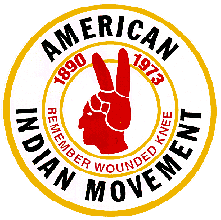 Governor Darrell Flyingman of the Cheyenne and Arapaho Tribes of Oklahoma put things in realistic perspective when he arose to speak. He talked about the thousands of acres of land either ceded or stolen by hook and crook from the people of his nation over the years (in Oklahoma). He said, "I consider this to be a site of a massacre (Washita battlefield, OH) and not a battlefield as it is named and I will do everything within my power to see that the site is renamed as the Washita Massacre rather than Battlefield. Gov. Flyingman said that he felt great sorrow for the friends and family members of the massacre at Virginia Tech, but he was sad the television reporters kept referring to this tragedy as the worst massacre in American history. "The massacre of American Indians at Washita, Sand Creek and Wounded Knee were just as horrible and many more died at each massacre site as what happened at Virginia Tech, but I suppose the fact that it was 'just Indians' being slaughtered meant that it was not a part of American history," he said.
Source : http://www.huffingtonpost.com/tim-giago/honoring-those-who-died-a_b_46519.html
Typical rewriting of history by Native Americans. For those who haven't watched the videos about what really happened at Washita, see the link.
Your history is threatened by the blame-America-first crowd.

---
TOPICS: Culture/Society; US: Oklahoma
KEYWORDS: 1868; aim; americanindians; arapaho; cheyenne; cheyennes; custer; disbandthetribes; ethnic; history; indians; indianswars; indianwars; legacy; native; nativeamericans; washita
---
Navigation: use the links below to view more comments.
first 1-20, 21-40, 41-60, 61-80, 81-90 next last
---
---
---
---
---
---
---
---
---
---
---
---
---
---
---
---
---
---
---
---
---
Navigation: use the links below to view more comments.
first 1-20, 21-40, 41-60, 61-80, 81-90 next last
---
---