---
...state toxicologist Barry Logan said Monday that there's "no evidence that any of the results issued by the lab are compromised," and he doubted that any drunken drivers would get a break.

Somehow, I doubt that statement will prevent every person convicted of felony DUI, or a crime such as manslaughter or vehicular homicide while DUI from filing a case.

---
To: Sopater
Take the profit motive out of DUI arrests and the lawyers and counties would back off of 0.08BAC cases.
2
posted on
07/31/2007 10:42:46 AM PDT
by
weegee
(NO THIRD TERM. America does not need another unconstitutional Clinton co-presidency.)
---
To: Libertina; NurdlyPeon; RainMan; Maynerd; Bobsvainbabblings; moneypenny; Kaylee Frye; ...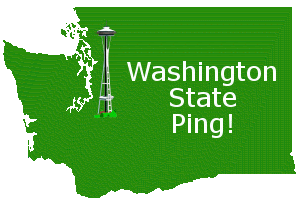 Say WA? Evergreen State ping
FReepmail
sionnsar
if you want on or off this ping list.
Ping
sionnsar
if you see a Washington state related thread.
3
posted on
07/31/2007 11:07:10 AM PDT
by
sionnsar
(trad-anglican.faithweb.com |Iran Azadi| 5yst3m 0wn3d - it's N0t Y0ur5 (SONY) | UN: Useless Nations)
---
To: Sopater
Not a very good record. It looks like the lab hasn't been caught doing anything wrong in '05 and '06.......yet.

4
posted on
07/31/2007 11:11:50 AM PDT
by
beltfed308
(Rudy: When you absolutely,positively need a liberal for President.)
---
FreeRepublic.com is powered by software copyright 2000-2008 John Robinson