---
To: UnklGene
Not with a BANG... but with a whimper...
3
posted on
08/19/2007 11:31:56 AM PDT
by
RachelFaith
(Doing NOTHING... about the illegals already here IS Amnesty !!)
---
To: RachelFaith
[edit] Myths and Misconceptions
Misconceptions about lemmings go back many centuries. In the 1530s, the geographer Zeigler of Strasbourg proposed the theory that the creatures fell out of the sky during stormy weather, and then died suddenly when the grass grew in spring.[4] This was argued against, successfully, by the natural historian Ole Worm, who provided one of the first published dissections of a lemming. In his investigation, Worm showed that a lemming contained anatomy similar to most other rodents.[5]
While many people believe that lemmings commit mass suicide when they migrate, this is not actually the case. Lemmings will often migrate in large groups and as a result some lemmings will occasionally be pushed off cliffs or drowned in bodies of water simply by the press of their compatriots, or by the dimension of the body of water. And The myth of lemming mass suicide is long-standing and has been popularized by a number of factors. It is usually stated that the main source of the belief in the suicide myth was propagated by The Walt Disney Company documentary White Wilderness which includes footage of lemmings running head-long over a ledge. The filmmakers contrived this scene by forcing a number of lemmings off a cliff.[6]
Due to their association with this odd behavior, lemming suicide is a frequently-used metaphor in reference to people who go along unquestioningly with popular opinion, with potentially dangerous or fatal consequences. This is the theme of the video game Lemmings, where the player attempts to save the mindlessly marching rodents from walking to their deaths.
---
To: RachelFaith
Not with a BANG... but with a whimper...
More like with an invitation.
"Come conquer me!"

6
posted on
08/19/2007 11:49:46 AM PDT
by
Pontiac
(Patriotism is the natural consequence of having a free mind in a free society.)
---
To: RachelFaith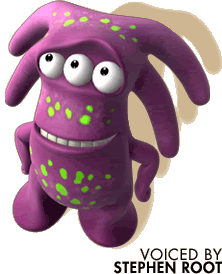 thank you...
---
FreeRepublic.com is powered by software copyright 2000-2008 John Robinson