---
To: Chode
...because his books are about killing God
That can only happen to people with dubious Faith.

---
To: Rudder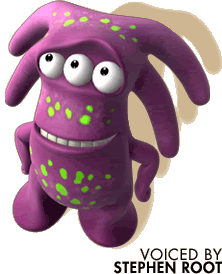 and children who don't know any better...
---
To: Rudder; kinoxi
I survived a car crash a few years ago but I sure wouldn't want to subject myself to it again.
How about this:
From another article: "The entire premise of the trilogy is that Lyra is the child foretold by prophecy who will reverse the curse of the Fall and free humanity from the lie of original sin. Whereas in Christian theology it is Jesus Christ who reverses the curse through His work of atonement on the Cross, Pullman presents his own theology of sorts in which the Fall is reversed through the defiance of these children. As Pullman insists, Eve and Adam were right to eat the forbidden fruit and God was a tyrant to forbid them the fruit of the Tree of the Knowledge of Good and Evil."
In The Golden Compass, Lyra and her companions free the children held at this experimental station in the North and destroy it. In The Amber Spyglass, Lyra and Will reverse the story of the Edenic Fall by consummating a sexual act in the garden.
Again, Pullman is not subtle. Keep in mind that this is a series of books marketed to children and adolescents. Lyra puts a red fruit to Will's lips and Will "knew at once what she meant, and that he was too joyful to speak." Within moments, the 13-year olds are involved in some kind of unspecified sexual act.
"The word love set his nerves ablaze," Pullman writes of Will. "All his body thrilled with it, and he answered her in the same words, kissing her hot face over and over again, drinking in with adoration the scent of her body and her warm, honey-fragrant hair and her sweet, moist mouth that tasted of the little red fruit."
I mean, why would any Christian want to see this movie at all?
29
posted on
12/08/2007 6:41:37 PM PST
by
I still care
("Remember... for it is the doom of men that they forget" - Merlin, from Excalibur)
---
To: Rudder
That can only happen to people with dubious Faith.
Children are people too FYI and depending on age, upbringing and maturity have minds that are pliable and inquisitive. These books are likely to germinate the questioning in young minds as to whether or not there is a God, and whether "God*" should be killed. It is by many critical reviews NO Lord of the Rings or Chronicles of Narnia.
*or the their projected interpretation of "God."

---
To: Rudder
When "Uncle Tom's Cabin" author Harriet Beecher Stowe met President Lincoln in 1862, he exclaimed, "So you are the little woman who wrote the book that started this great war!"
Stories are powerful. Even if you view the Koran as mere fiction, it has moved billions of people --- as has the Bible. What Pullman has here is not an "argument" for atheism, but a counter-Scripture wrapped in narrative power, vivid color, attractive characterization, and emotional arousal. He's not making a dry rational argument in support of a nullity ("There is no God"), but making a seductive counter-story to the effect that Faith is evil, Churches are villainous, Sin is good, and God ought to be killed. A creative, imaginative fantasy. Fine. I'm not giving him a dime. It's as harmless as "The Triumph of the Will" or "The Protocols of the Elders of Zion."

109
posted on
12/09/2007 5:07:57 AM PST
by
Mrs. Don-o
(Mammalia Primatia Hominidae Homo sapiens. Still working on the "sapiens" part.)
---
FreeRepublic.com is powered by software copyright 2000-2008 John Robinson