---
To: claudiustg
Oh, I am sorry, did you get your little feelings hurt?? Maybe this will cheer you up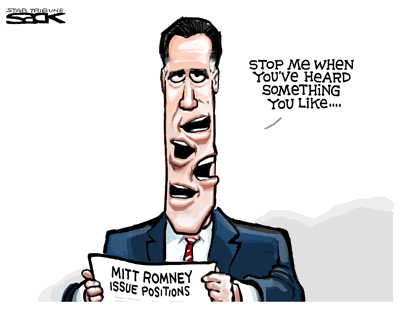 12
posted on
01/06/2008 2:44:34 PM PST
by
Fred
(McCain..'HIS EGO IS WRITING CHECKS HIS BODY CAN'T CASH')
---
To: Fred
"During the four years of Romney's tenure,
the number of registered Republicans in Massachusetts
fell by 31,000. During that same period,
the Massachusetts Democratic Party gained 30,000."
- Boston Globe 11/2/2006
"The Massachusetts Republican Party died last Tuesday.
The cause of death: failed leadership.
The party is survived by a few leftover legislators
and a handful of county officials and grassroots activists
who have been ignored for years.
Services will be public and a mass exodus of taxpayers will follow.
In lieu of flowers, send messages to New Hampshire Republican voters
warning them about a certain presidential candidate named Romney."
- Boston Herald, 11/12/2006
"Romney arrived on the scene with great promise,
but is leaving the Republican Party here in shambles.
Not only are the Republicans yielding the governor's office
for the first time in 16 years, but registered Republicans
have fallen by 31,000 since Romney took office,
and their legislative presence is at historic lows.
But it worked out fine for him:
He is now chasing the prize he really covets, the presidency.""
- Boston Globe 11/8/2006

18
posted on
01/06/2008 2:47:47 PM PST
by
Diogenesis
(Igitur qui desiderat pacem, praeparet bellum)
---
To: Fred
---
To: Fred
Romney sold his political soul to the demoRATs in Mass to be elected Governor... there isn't a position he hasn't taken.. at the same time!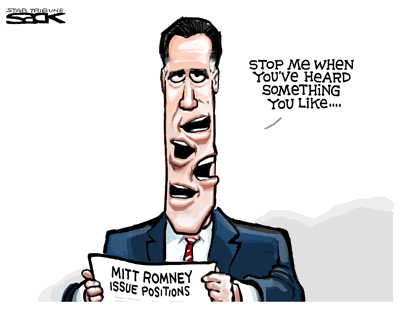 ---
To: Fred
Very Funny. Deserves Repeating.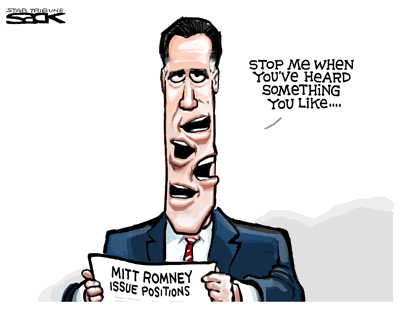 ---
FreeRepublic.com is powered by software copyright 2000-2008 John Robinson