---
U.S. Forces Eliminate al Qaeda Sanctuary in Baghdad
American Forces Press Service ^ | Kristen Noel


Posted on 01/11/2008 3:02:24 PM PST by SandRat

WASHINGTON, Jan. 11, 2008 – A neighborhood formerly overrun by al Qaeda in Baghdad's Rashid district has been cleared of the enemy and is starting to thrive again, a U.S. commander in Iraq said.

The sanctuary al Qaeda had in eastern Rashid's Hadar neighborhood was "one of the last significant concentrations of al Qaeda in Baghdad," Army Col. John RisCassi said yesterday during a teleconference with online journalists and "bloggers."

RisCassi is commander of the 25th Infantry Division's 2nd Stryker Cavalry Regiment, which began conducting operations to remove al Qaeda from eastern Rashid in September.

"The regiment had great success," RisCassi said. "After 106 days of continuous operations, we have reduced enemy attacks in east Rashid from over 12 a day to less than one event every two days."

Soldiers also destroyed more than 100 improvised explosive devices and confiscated more than 50 caches containing various munitions, explosives and weapons, he said.

Many of the operations were focused in the Hadar neighborhood, where al Qaeda operatives had a stronghold from which they were able to influence the rest of Rashid district, RisCassi explained.

"It was a sanctuary for al Qaeda, and since we removed that sanctuary, it's able to start … thriving again," he said.

RisCassi said that when his regiment first visited Hadar four months ago, very few people were in the neighborhood because residents had been displaced due to al Qaeda's violence. "But today, I will tell you, it looks very different," he said. "We have families moving back into Hadar on a daily basis. Stores are opening back up. Markets are opening back up."

Now that al Qaeda is cleared, the 2nd Stryker Cavalry Regiment has established a permanent presence in Hadar and is pushing to get residents back to work and to stand up the local economy, RisCassi said.

The regiment is involved in creating concerned local citizens groups, which the military calls CLCs. Such groups provide jobs for local citizens and additional security forces to reinforce their efforts, he said.

In eastern Rashid district, "there are now over 2,000 CLCs, including both contracted guards and security volunteers, manning over 100 checkpoints," he said.

While the elimination of al Qaeda's influence over eastern Rashid is a huge success, RisCassi said, "there is still a lot of work to be done."

"This is still a very, very dangerous place; every day it's dangerous," he said.

(Kristen Noel works for the New Media branch of American Forces Information Service.)

---
TOPICS: Foreign Affairs; War on Terror
KEYWORDS: alqaeda; alqaedainiraq; eliminate; frwn; iraq; sanctuaryiraq; stryker



---
To: 91B; HiJinx; Spiff; MJY1288; xzins; Calpernia; clintonh8r; TEXOKIE; windchime; Grampa Dave; ...
FR WAR NEWS!
If you would like to be added to / removed from FRWN,
please FReepmail Sandrat.

WARNING: FRWN can be an EXTREMELY HIGH-VOLUME PING LIST!!
2
posted on
01/11/2008 3:03:03 PM PST
by
SandRat
(Duty, Honor, Country. What else needs to be said?)
---
To: SandRat
Beautiful posts as always.....Glad to see our boys just a "ROCKIN' THE CASBAH

3
posted on
01/11/2008 3:08:30 PM PST
by
BOBTHENAILER
(One by one, in small groups or in whole armies, we don't care how we do it, but we're gonna getcha)
---
To: SandRat
More....Good....News. Bump
---
To: SandRat
A neighborhood formerly overrun by al Qaeda in Baghdad's Rashid district has been cleared of the enemy and is starting to thrive again...
Well done, heroes. Well done!

---
To: SandRat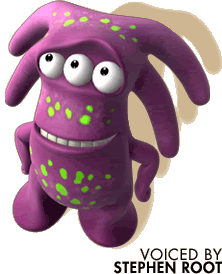 "The regiment had great success," RisCassi said. "After 106 days of continuous operations, we have reduced enemy attacks in east Rashid from over 12 a day to less than one event every two days."
and there it is...

---
FreeRepublic.com is powered by software copyright 2000-2008 John Robinson