---
Voters - according to Mrs. Clinton's logic — should choose Senator McCain. I agree! - lol

---
To: ricks_place
Samantha Power . . . called Senator Hillary Clinton a "monster."
For the record, Ms. Power is correct.

2
posted on
03/08/2008 6:00:29 AM PST
by
Hardastarboard
(DemocraticUnderground.com is an internet hate site.)
---
To: ricks_place
In the spirit of magnanimity and generosity I will forgive Ms Power for her little mistake if Hussein will tell monster, er, Michelle Obama to resign for calling America mean and for saying she was proud of her country for the first time in her life.
3
posted on
03/08/2008 6:11:42 AM PST
by
Enterprise
((Those who "betray us" also "Betray U.S." They're called DEMOCRATS!))
---
To: ricks_place
On Thursday, Senator Clinton's spokesman, Howard Wolfson, likened Senator Obama to Ken Starr
One of the first rules in the Saul Alinsky Playbook is the use of the Big Lie. Ken Starr was nothing more than an appointed Special Prosecutor who did his job. If anything, he erred on the side of caution. Now, his name has become a democrat synonym for a crazed right-wing lunatic out to get the Clinton's.
It is exactly the same technique used by the Kerry campaign, when they complained that he was "Swift-Boated." They've gotten that term to mean "unfair character assassination" instead of what it should mean--"the actions of honorable veterans who proved that a self-aggrandizing coward was lying about his service record."
Of course, this technique was used early-on against Joe McCarthy, who, rightly and accurately, warned of the Red Threat by uncovering the scores of commies and their sympathizers who had infiltrated the highest levels of our government, not to mention Hollywood and the media. "McCarthy" is used by the libs with the same venom used on Karl Rove and Ken Starr--a right-winger who will do anything, legal or illegal, to promote his cause.
The technique is so transparent, it would be laughable if 50 million morons weren't lapping it up.

4
posted on
03/08/2008 6:27:16 AM PST
by
TruthShallSetYouFree
(Abortion is to family planning what bankruptcy is to financial planning.)
---
To: ricks_place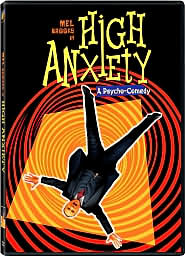 5
posted on
03/08/2008 6:38:57 AM PST
by
Liberty Valance
(Keep a simple manner for a happy life)
---
To: ricks_place
We have seen election after election in which candidates have won by fanning the anxieties of voters. Elect me, or something terrible will happen to you!
That is now the Clinton mantra, which is a measure of how grim our politics have become.
How a Democrat liberal could write this and not flush with embarrassment is astonishing. Having convinced everyone that they are a victim of someone or something else, and having flushed personal responsibility down the collective memory hole, lib Dems certainly cannot think this is not the way their politics have been since Carter?

---
FreeRepublic.com is powered by software copyright 2000-2008 John Robinson