---
Haiti Facing 'Major Food Crisis'
BBC ^ | 5-1-2008


Posted on 05/01/2008 9:06:16 AM PDT by blam

Haiti facing 'major food crisis'
Malnutrition is widespread in Haiti, one of the poorest countries in the world
Haiti faces a "major crisis" if the international community does not increase food aid to the country, the UN's food agency has warned.
The World Food Programme director for the region, Pedro Medrano, said Haiti required more help to feed its poor.
He appealed for $54m (£27m) in new funding to counter food prices which have risen sharply around the world.
At least six people were killed in Haiti last month as protests over rising prices turned violent.
The prices of wheat, rice and other staple crops have nearly doubled in the last year in response to rising global population, higher fuel costs and increased demand from India and China.
'Silent tsunami'
The United Nations ranks Haiti as one of the least developed countries in the world, and the poorest in the western hemisphere.
More than half of the population lives on less than $1 per day and chronic malnutrition is widespread, says the WFP.
At least six people died when protests over price rises turned violent
"This is a major crisis," said the WFP's Pedro Medrano as he visited Haiti. "Are we going to intervene when it's too late?"
Legislators sacked Prime Minister Jacques Edouard Alexis over the food crisis on 12 April and there are fears of further unrest.
"It is not so important how much money we are able to raise for our cause," said Mr Medrano.
"The question is how much the international community and all of us are prepared to pay for not doing what needs to be done."
The WFP has asked for $54m in new funding to provide Haiti with 50,000 tonnes of food until the end of the year.
The agency has called the food price increases a "silent tsunami" and warned that the rises are expected to continue.

---
TOPICS: News/Current Events
KEYWORDS: crisis; food; foodinsecurity; foodriots; haiti; hunger; stravation

It's probably cheaper to sent them free food than fend them off the coast of Florida or have them on welfare here.

---
To: blam
In other news, water is wet.
---
To: blam
---
To: blam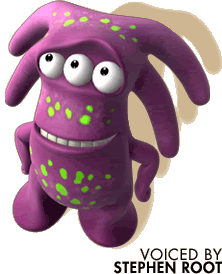 yet, on the other side of the border... there is no
Crisis.
---
To: blam
In 1989 the population of Haiti was about 6.1 million and Haiti produced 118,000 metric tons of rice.
In 2007 the population of Haiti was about 8.7 million and Haiti produced 90,000 metric tons of rice.
Imports of rice increased all the while. So why did Haiti's production drop? Well, about 1989 Haiti was pushed to drop its tariff on imported rice and U.S. subsidized rice began to enter the country in ever larger quantities as Haiti's production dropped.
Now Haiti cannot feed itself and cannot afford to buy imports. This is not an agricultural problem, it is a political problem.

5
posted on
05/01/2008 11:27:08 AM PDT
by
count-your-change
(you don't have to be brilliant, not being stupid is enough.)
---
To: blam
Haiti has always been poor and starving since I can remember over my 50+ years. Now it's worse, but still, one would hope for progress.
There are certain countries and areas of the world which seem to be eternally unable to develop. Haiti, Somalia, Sudan, etc. Dirt cookies.
I have no problem with helping them in any way we can. However, one would hope that eventually some progress would occur.

6
posted on
05/01/2008 3:34:47 PM PDT
by
Sender
("Why is it that I can't just eat my waffle?" - Barack Hussein Obama)
---
FreeRepublic.com is powered by software copyright 2000-2008 John Robinson