---
Recruiter Appreciation Day at the Silver Spring, Md and L St. Wash DC Centers, May 16, 2008
May 22. 2008 | Kburi


Posted on 05/22/2008 4:58:57 AM PDT by kburi

At lunch time, May 16, 2008, several members of the DC Chapter of Free Republic thanked the military recruiters at the Silver Spring, Md. Military Recruiting Center (MRC) and at the L St., NW, Washington, DC, MRC, for their service to our country.

SILVER SPRING MCR REPORT:

At noon, Mr and Mrs Trooprally, Cindy_True_Supporter, Kburi and PrezUSA222 carried pizza, soda, patriotic balloons and Certificates of Appreciation into the Recruiting Center. (Pics are by [Mrs] T).

We spent some time talking with Navy and Marine recruiters. It was a good break for them and gave us a chance to express our thanks as well as let them know that there are many Americans who support them. Unfortunately, the Army recruiter wasn't at the Center. However, the good news is that since the Army had made their May goal, they had the day off!

Late arrival PrezUSA222, who is enlisting in the Army this week, spent some time with us and later in the afternoon visited wounded soldiers at Walter Reed.

This was the second Appreciation Day the DC Chapter has held for the Silver Spring MRC. We have also countered protests by Code Pink at this MRC in the past two years.

The MRC on Georgia Avenue is about a mile north of the Walter Reed entrance (also on Georgia Avenue) where every Friday night the DC Chapter and supporters gather to support the wounded troops and their families, and importantly to counter the "disloyal" opposition.

BELOW: Three of the 4 recruiters. The fourth was wearing "casual" attire and didn't want to be in the picture.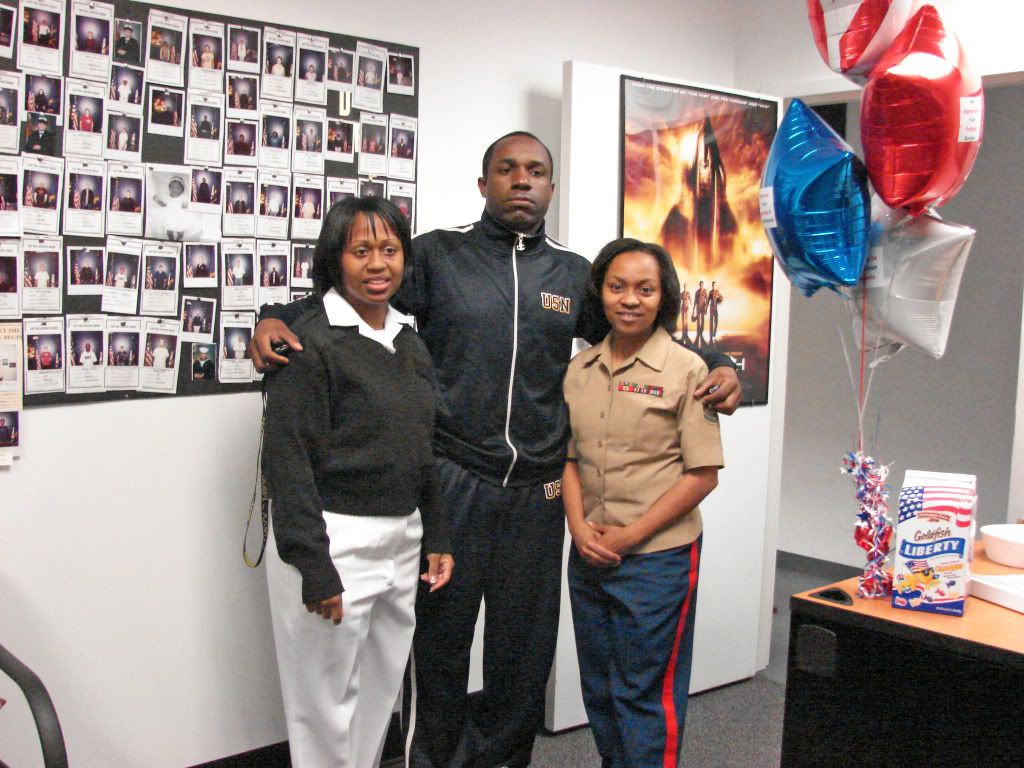 BELOW LEFT: Kburi and recruiter. BELOW RIGHT: Cindy_True_Supporter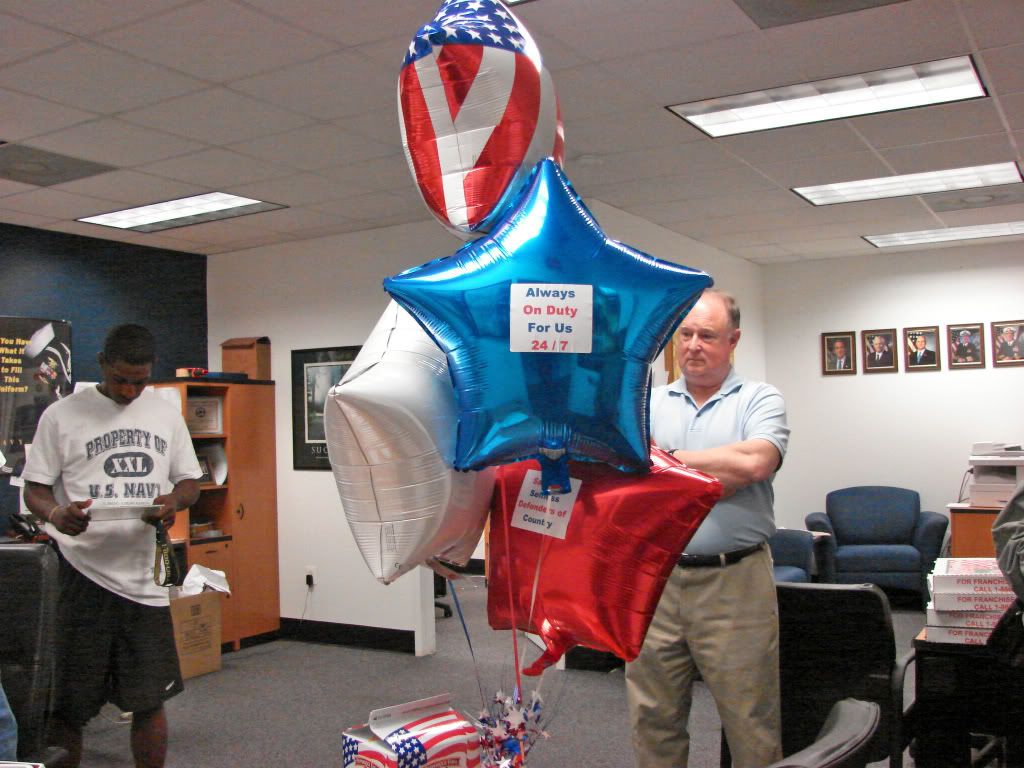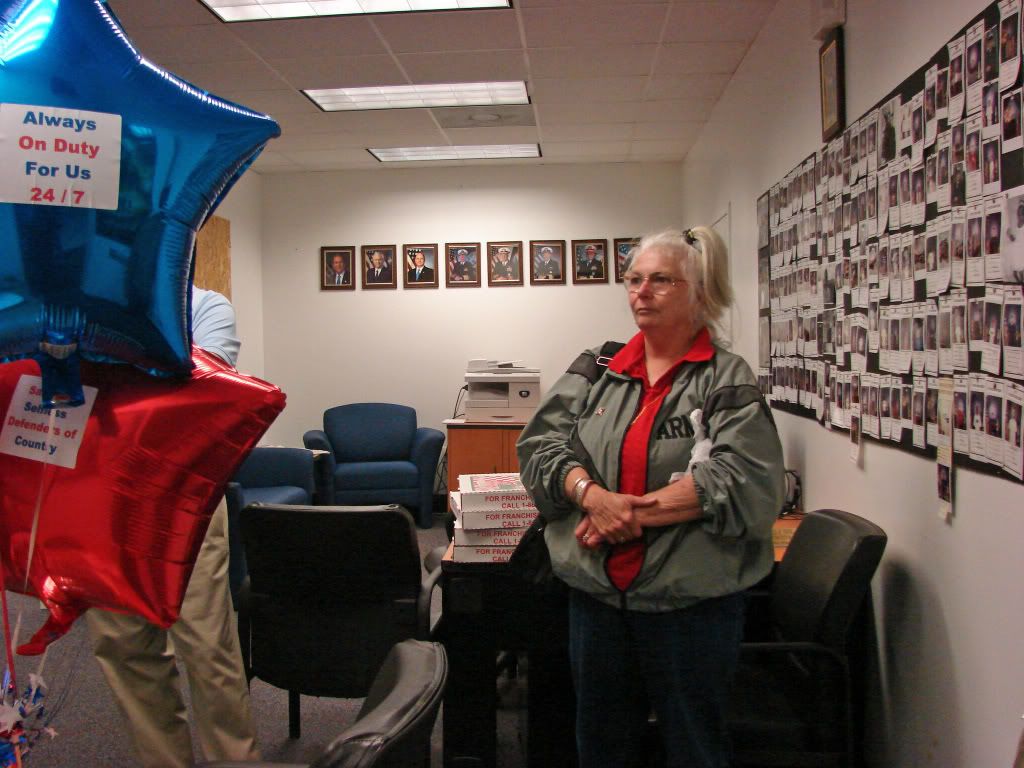 BELOW LEFT: [Mr] T BELOW RIGHT: Some of the goodies.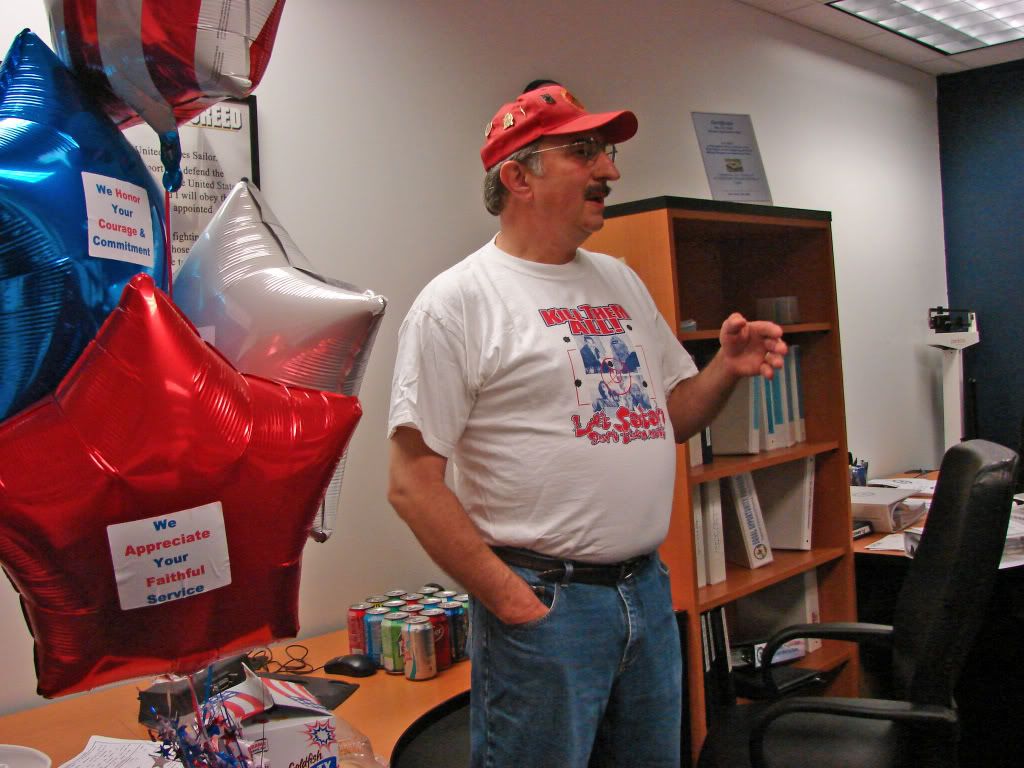 L St., WASH., D.C. MRC REPORT:
The L St. MRC has recently been the focal point of two attacks by the anarchist left. The leftists, mostly SDS'ers from near-by colleges. have vandalized inside the offices and thrown paint at the Washington, DC MRC. The D.C. Chapter has adopted this MRC and included it in our Recruiter Appreciation Day.
Angelwood, Nina0113 and RonGKirby (also GoE member) went to this MRC directly from work. Nina0113 baked 6 dozen cookies for the recruiters. Unfortunately, there was only one Navy recruiter and a Navy recruit there. The three Chapter members spent some time talking with them about how much we appreciate their work. The recruiter expressed his appreciation for us being there and for being there when the leftist mob attacked the MRC on March 19..
The person who was to bring the camera and some more goodies had to cancel at the last minute due to work so there are no pictures.

---
TOPICS: Activism/Chapters; Free Republic; US: Maryland
KEYWORDS: aar; appreciationday; dcchapter; gatheringofeagles; goe; ora; recruiter
---
---
---
---
---
---
---
---
---