---
To: 7thson; tet68; Allegra; big'ol_freeper; Lil'freeper; TrueKnightGalahad; blackie; Larry Lucido; ...
I just wish Nancy's faith was Islam...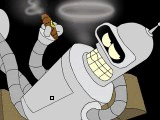 It would be more in line with her politics and lies.
Plus they still have stoning...
as a punishment for going outside the fold.

5
posted on
08/26/2008 5:26:27 PM PDT
by
Bender2
("I've got a twisted sense of humor, and everything amuses me." RAH Beyond this Horizon)
---
To: Bender2
I had a funny conversation with our Priest at my sister's house when he was there to bless it. He was a contemporary and friend before he entered the priesthood. Known him for 30 years since we were kids.
We were talking politics with my uncles and the priest is very conservative. We were joking about how Barack has been labeled "The Messiah" by Rush Limbaugh.
He said "Let's crucify him."
After we crucify Barack, how about we stone Nancy.
Not in the Biblical sense of course.
Figuratively speaking just for kicks and giggles.
14
posted on
08/26/2008 7:56:08 PM PDT
by
Eric Blair 2084
(Alcohol, Tobacco and Firearms shouldn't be a federal agency...it should be a convenience store.)
---
FreeRepublic.com is powered by software copyright 2000-2008 John Robinson