---
To: pissant
Why is it that those pro obama supporters are always quick to mock a certain percent of the population they claim are clueless and dumb because they believe Obama is a Muslim?
Really this is just diatribe, how many people actaully believe Obama attends a mosk? Zero, zip, nada!
While most everyone knows Obama attended a cult church, and the real idiocy is that most people think that his church which practices black liberation, e.g. Marxist theology is Christan!
while in the meantime everyone knows that Obama's middle name is Arabic
HUSSEIN (hu- SAYN)
Meaning: "Good Boy, Good Looking Boy"
Origin: Arabic
So he is a god ol boy , so what? Well yea so what...words should mean something, so if people believe the truth that his middle name has Arabic origins, why should people be mocked for somehow stating the obvious, he has an Arabic name which means nothing more or nothing less! Yet, we live in a time where we are not supposed to say the truth,
God rest Richard Milhous Nixon!
---
To: seastay
'""HUSSEIN - Meaning: "Good Boy, Good Looking Boy"""
His name means alot more than that. The name originates back to the third Iman of Islam. Along with 'Mohammed' it is a prominant name with devout followers of the Religion of Peaces/Pieces
21
posted on
09/19/2008 2:29:29 AM PDT
by
Gemsbok
(CIC means Commmander-in-Chief,....NOT CommunityOrganizer-in-Chief, NOT Comrad-in-Chief)
---
To: potlatch; seastay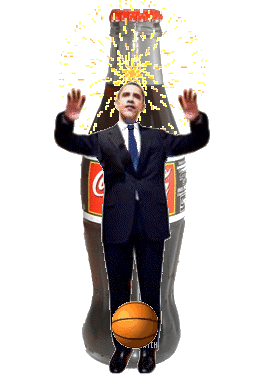 ---
To: seastay
Because it's not just some Arabic name. Sure in the end it's just a plain Hijazi name that means handsome & good, but now its an Islamic name. Just like Muhammed only means "one who gives thanks," but now it means Muhammed the Islamic prophet. It is uncommon for non-Muslims to have these names.
---
FreeRepublic.com is powered by software copyright 2000-2008 John Robinson