---
'Fight the Smears' Website Admits Obama was Kenyan Citizen: Where's the MSM?
NewsBusters ^ | September 29, 2008 | P.J. Gladnick


Posted on 09/29/2008 4:23:28 AM PDT by PJ-Comix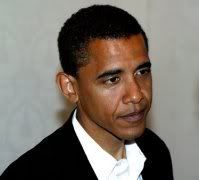 Following the controversy over the authenticity of Barack Obama's birth certificate can be a bit confusing with all its detailed analysis. Your humble correspondent will leave that up to the experts. However, in response to the charge that Barack Obama is not an American citizen, Obama's Fight the Smears website, quoting FactCheck.Org, has made a bombshell admission...Barack Obama was once a citizen of Kenya. You read that right, Obama had Kenyan citizenship until 1982. Here is the startling admission published in Fight the Smears (emphasis mine):
"When Barack Obama Jr. was born on Aug. 4,1961, in Honolulu, Kenya was a British colony, still part of the United Kingdom's dwindling empire. As a Kenyan native, Barack Obama Sr. was a British subject whose citizenship status was governed by The British Nationality Act of 1948. That same act governed the status of Obama Sr.'s children.

Since Sen. Obama has neither renounced his U.S. citizenship nor sworn an oath of allegiance to Kenya, his Kenyan citizenship automatically expired on Aug. 4,1982."
(Excerpt) Read more at newsbusters.org ...
---
TOPICS: Politics/Elections
KEYWORDS: barackobama; barrydunham; barrysoetoro; berg; bergvobama; birthcertificate; certifigate; citizen; citizenship; colb; colbaquiddic; dnc; dunham; fec; fightthesmears; hawaii; indonesia; kenya; lawsuit; obama; obamacolb; obamacrimes; obamafamily; obamatruthfile; passport; philberg; philipberg; soetoro
---
Navigation: use the links below to view more comments.
first 1-20, 21-40, 41-60, 61-80 ... 121-126 next last
---
---
---
---
---
---
---
---
---
---
---
---
---
---
---
---
---
---
---
---
---
Navigation: use the links below to view more comments.
first 1-20, 21-40, 41-60, 61-80 ... 121-126 next last
---
---