---
A Day in the Life of President Bush (& VP Cheney): 10-15-08
WhiteHouse.gov & other sources ^ | 10-15-08


Posted on 10/15/2008 5:38:17 PM PDT by silent_jonny

During a medical examination this morning, Vice President Cheney was informed that he was experiencing an abnormal heartbeat (atrial fibrillation). The Vice President met with President Bush for the usual briefings and informed him of the situation. (Statement from the Vice President's Office)
Deputy Press Secretary Tony Fratto: … the President was made aware directly by the Vice President.

… Q And any particular reaction from the President?

Tony Fratto: Much like he would with any friend, he's concerned for him, wish him well, and told him to go and make sure the doctors do what they need to do. (Source)
The Vice President went to George Washington University Hospital this afternoon for an outpatient procedure.
An electrical impulse was delivered to restore the heart to normal rhythm. The procedure went smoothly and without complication … The Vice President is home and resumed his normal schedule. (Second Statement from the Vice President's Office)

Vice President Dick Cheney waves as he leaves George Washington University Hospital October 15, 2008 in Washington, DC
In other news, President Bush met with his cabinet this morning for a briefing on the economy
As I said yesterday, it's very important for the American people to know that the program is designed to preserve free enterprise, not replace free enterprise. Decisions we took to enhance liquidity and make sure our financial instruments are strong is a temporary decision.

… the program is limited. In other words, the government will buy only a certain number of shares in individual banks. These banks will be privately controlled. The liquidity measures being taken are structured such that the government will be a passive investor. In other words, there won't be government officials sitting on the board of private companies.

These are extraordinary measures, no question about it. But they're well thought out, they are necessary, and I'm confident in the long run this economy will come back.
The President also participated in a video teleconference this morning with Provincial Reconstruction Team (PRT) Leaders and Brigade Combat Commanders in Iraq. (Transcript)
The good thing about our military and our civilians in the PRTs, they're constantly looking at ways to make sure that we remain effective. And I have asked the press corps to come in here so I could, on TV, thank you all for what you're doing, and thank you for your service. We are fortunate to have citizens such as yourself. Thank you.
President Bush traveled to Ada, Michigan this afternoon to discuss the economy with small business owners. (Transcript)
I want to assure the folks out here that we're not going to be using your taxpayer money to, you know, enrich financiers; that we're going to protect your money, help you get it back. But people aren't going to be able to have a golden parachute as a result of your hard work and money going to help provide stability in our financial system.

So I want to thank you all for giving me a chance to come. This is -- it's good to be out of Washington -- (laughter) -- out here with people who are taking risk and working hard, and the values are strong. And I thank you all for giving me a chance to come and see you. … (Applause.)
Republican Vice Presidential Candidate Gov. Sarah Palin campaigned all over New Hampshire today, drawing huge crowds wherever she spoke.
Enjoy your visit to Sanity Island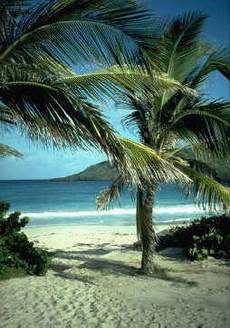 ---
TOPICS: Free Republic; Front Page News
KEYWORDS: cheney; economy; presidentbush; sanityisland
---
Navigation: use the links below to view more comments.
first previous 1-20, 21-40, 41-60, 61-80, 81-84 next last
---
---
---
---
---
---
---
---
---
---
---
---
---
---
---
---
---
---
---
---
---
Navigation: use the links below to view more comments.
first previous 1-20, 21-40, 41-60, 61-80, 81-84 next last
---
---